Hampton Sun Privet Bloom (2007): Too Little and Too Much {Fragrance Review}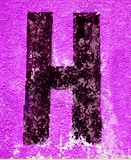 Hampton Sun
is a sun care luxury brand dedicated to "
smart serious sunbathing
." They launched Privet Bloom edt and edp in 2007 which are inspired like the rest of the brand's products by the "
beautiful beaches of the Hamptons
." The only problem for me is that this (I received the edp version) really should be advertised as a home fragrance rather than a personal one. I know some people wear home fragrances knowingly. Privet Bloom cannot really pretend to be a full perfume - I will say why - and should be taken a few pegs down in terms of expectations (and pricing.)
Notes: lily of the valley, white hyacinth, sea spray, dune grass, blue plum, privet blossom.
Privet Bloom
opens on a very floral and grassy, musky-green impression going in the direction of boxwood and then becomes stronger-smelling with nuances of gasoline and burnt rubber. It then calms down and brings out a shampoo note which feels like a giant soap bubble ready to burst in your face. Ambery and musky nuances then warm up this jus which smells better from a distance...
It is more a blend to me than a perfume composition per se. Obviously in this case, it is too much to ask it to have a sense of architectural balance. The transitions are abrupt and there is really no pleasure to be had in smelling it up close.
You will have to ask yourself whether you want to be able to scrutinize your perfume like a miniature painting and admire its details or just look at it from a wide-angle perspective like looking at a community wall-painting at Trader Joe's. To be fair, it is not completely repulsive, but the quality leaves quite a bit to be desired. If you love the scent of shampoo in your hair mixed with olfactory remnants from a sea swim and memories of frolicking among the shells and sand dunes, it might do the trick for you. But my advice for you is to spray it in your bathroom and NOT walk through it, just use it as a home fragrance. The scent is just too harsh and triggers the start of a headache every time I smell it on my skin.
To my nose, it smells most like a big duffel bag used as a beach bag was left by a blooming privet hedge, next to a bag of ripe plums. It is choke full of toiletries and makeup and the scents of powders and lispticks are raging inside the bag under the sun.
It becomes a bit more enjoyable only when it turns its volume down enough to let some more subtle honeyed floral nuances waft from those sun-warmed dunes on the edge of the beach. Privet Bloom then becomes more evocative of a place rather than just the makeup bag of a beauty fiend or professional synchronized swimmer on vacation in the Hamptons. I have to say though that I cannot escape the feeling that I bought this perfume in a tourist shop as I was desperately looking for a nostalgic souvenir to bring back home in 5 minutes alongside a tee-shirt and a baseball cap with "Life's a Breeze, The Hamptons" emblazoned across it. Upon closer inspection, it turned out to be a room spray.
People who are most likely to appreciate Privet Bloom edp are people who have a taste for the smell of cosmetics, soapy scents, marine scents, simple clean green leafy perfumes. Most of all they do not mind nose-clearing-strength perfumes.
Price: $65