Annick Goutal Rose Splendide Pays Homage to Perfume House Founder (2010) {New Fragrance}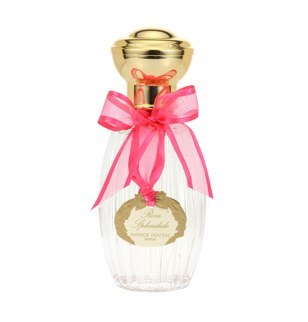 Annick Goutal
will launch a new perfume this fall from September 2010 in homage to the memory of founder Annick Goutal's love for roses. It is called
Rose Splendide
. Previously, Muguet had also been created in reference to Annick Goutal's attachment to the 1st of May celebration...
The house in fact has a number of perfumes dedicated to members of the Goutal family and circle. Eau de Charlotte and Eau de Camille were initially conceived of as the personal perfumes of the two young half-sisters. Petite Chérie later was meant to be Camille Goutal's young woman's scent. She herself was inspired to designed a peony perfume Quel Amour! in reference to an amorous attention from her boyfriend who had strewn the stairway and apartment with peony petals leading up to the bed where he had fallen asleep clutching peonies to celebrate her return from a long trip to Australia.
Rose Splendide is described as a soft, fresh and musky rose scent. It offers notes of Centifolia rose, magnolia, pear. I can't help but think that it's like a personal letter from Camille Goutal to her mother as pear is the main note in Petite Chérie, and Songes, a tropical white floral, is her signature perfume. It's like a fusion of notes representing mother and daughter.
The perfume is said to be an ode to romantic women.
Price: 85€ for 100 ml.
Sources:
marieclaire.fr
,
clindoeil.ca