Scented Quote of the Day, from James Joyce: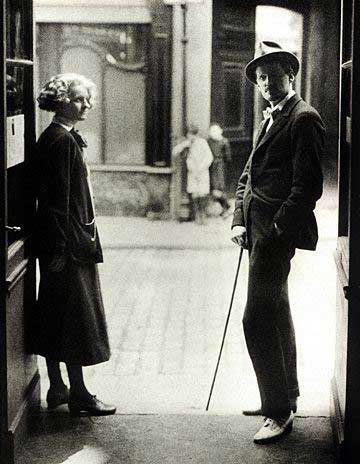 "Wait. Hm. Hm. Yes. That's her perfume. Why she waved her hand. I leave you this to think of me when I'm far away on the pillow. What is it? Heliotrope? No. Hyacinth? Hm. Roses, I think...
"She'd like scent of that kind. Sweet and cheap: soon sour. Why Molly likes opoponax. Suits her, with a little jessamine mixed. Her high notes and her low notes. At the dance night she met him, dance of the hours. Heat brought it out. She was wearing her black and it had the perfume of the time before. Good conductor, is it? Or bad? Light too. Suppose there's some connection. For instance if you go into a cellar where it's dark. Mysterious thing too. Why did I smell it only now? Took its time in coming like herself, slow but sure. Suppose it's ever so many millions of tiny grains blown across. Yes, it is. Because those spice islands, Cinghalese this morning, smell them leagues off. Tell you what it is. It's like a fine fine veil or web they have all over the skin, fine like what do you call it gossamer, and they're always spinning it out of them, fine as anything, like rainbow colours without knowing it. Clings to everything she takes off. Vamp of her stockings. Warm shoe. Stays. Drawers: little kick, taking them off. Byby till next time. Also the cat likes to sniff in her shift on the bed. Know her smell in a thousand. Bathwater too. Reminds me of strawberries and cream. Wonder where it is really. There or the armpits or under the neck. Because you get it out of all holes and corners. Hyacinth perfume made of oil of ether or something. Muskrat. Bag under their tails. One grain pour off odour for years. Dogs at each other behind. Good evening. Evening. How do you sniff? Hm. Hm. Very well, thank you. Animals go by that. Yes now, look at it that way. We're the same."