Eva Longoria's Fragrance Launch Party Movie {Celebrity Fragrance}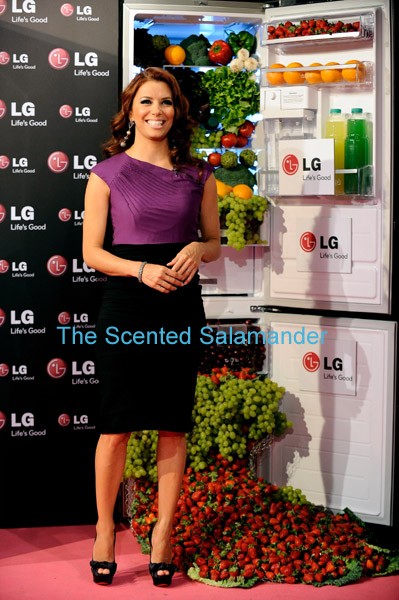 Eva Longoria presents new combi LG refrigerator at
at "Mercado de San Miguel" on June 30, 2010 in Madrid, Spain.
Photo ©Carlos Alvarez
If you want to see the reactions of Desperate Housewives cast to the new fragrance by Eva Longoria,
Eva
, keep watching after the jump. Felicity Huffman says that she is "a perfume snob" and that "this is fantastic" although she stops short of feeling up to the task of helping develop a perfume because she also exclaims "What do I know!" when asked about her pre-launch input.The original, real Eva also explains how she designed her scent thanks in part to a girlfriends committee and what she wanted out of the fragrance...