Gucci Guilty & Batman Logos Meet in New Commercial by Frank Miller {Perfume Images & Ads}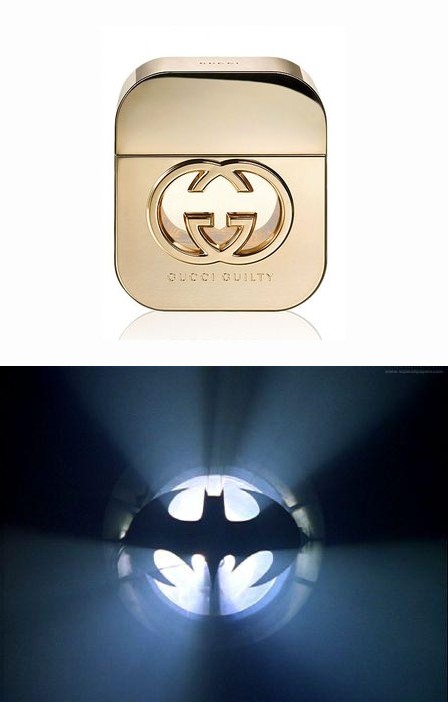 Did we expect luxury designer
Gucci
to turn to Batman author
Frank Miller
to deliver a cartoon-inspired version of the Guilty girl (
Rachel Evan Wood
) meets the Guilty boy (
Chris Evans
)?...
Instead of going for the obvious ultra glamorous ad under a crystal chandelier, Gucci preferred to go for the dark pop-culture twist. But looking more closely at the logos used by both brands points to the graphic affinities that already existed between them before they met. The spread wings of the Batman logo and the Gucci interlocking Gs can be made to look uncannily similar.
You can watch the new commercial for Gucci Guilty right after the jump, as well as read our
initial review here
(We'll add a Lifestyle Fragrance Review version later on)...