Jordin Sparks Because of You (2010): It's All About Being Fan Friendly {New Fragrance} {Celebrity Perfume}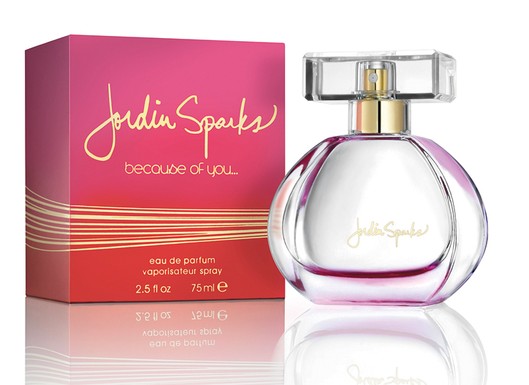 TV personality
Jordin Sparks
who won Season 6 of American Idol, sang the national anthem for Super Bowl 2008 as well as for the soundtrack of Walt Disney Beauty and the Beast (you can see perfume bottles in her video after the jump) will launch her debut fragrance this month. she says this is out of deference for her fans.
The perfume could have been called Giving Back but
Because of You
was probably thought to be more loving and grateful-sounding. Foremost on Sparks' mind is the imperative to offer both a qualitative and affordable fragrance which will be priced at $9,50 the first month of its launch at Dots then go up to $14,95 on November 1, 2010,
"In this economy especially, my fans deserve a high-quality, reasonably priced scent," ...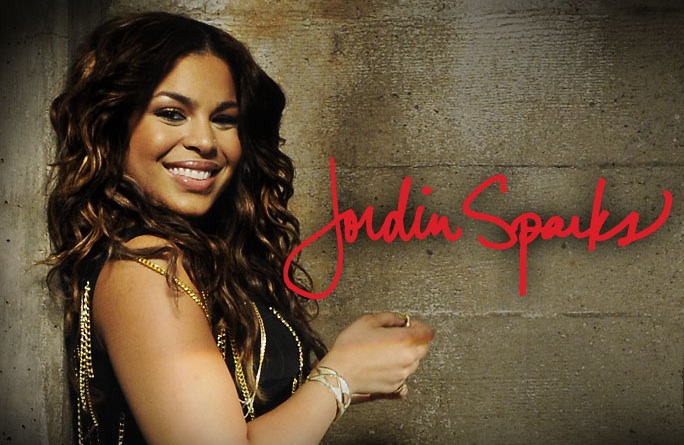 Her own tastes go to Angel by Thierry Mugler and Flowerbomb by Viktor & Rolf, which seems to indicate she likes gourmand florientals.
Because of You is said to be a fruity floriental developed by Belmay Fragrances. It opens on clementine, white imperial currant and orange blossom; the heart rests on nectarine, sharry baby orchid and coral charm peony; the base notes are sheer musks, vanilla bean, Baltic amber and blond woods.
The singer promises that the perfume starts as a day fragrance then becomes a nighttime one.
The scent will be a Dots exclusive in October before being more widely distributed in mass-market channels including Target.
Watch Beauty and the Beast,
Via
WWD