Flowers for Fernando, a Short Olfactory Tale by Tom Ford {Fragrant Reading} {Perfume Images & Ads}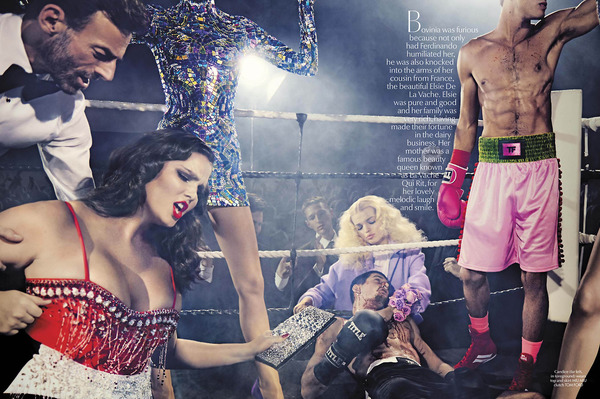 Tom Ford Took Some Time Off Daddy Duties...By Penning a Children's Tale for his Fashion Followers
Designer Tom Ford has been less in the news since he's become a new dad - and that's understandable. He's however found time to contribute a short olfactory tale told in words and pictures for his friend Carine Roitfeld's fashion magazine, CR Fashion Book...
The story is entitled "Flowers for Fernando". It is inspired by the children's story The Story of Ferdinand by Munro Leaf (1935), a tale with a pacifist message about how Ferdinand was a bull who would much rather stop and smell the flowers rather than engage in violent bullfights.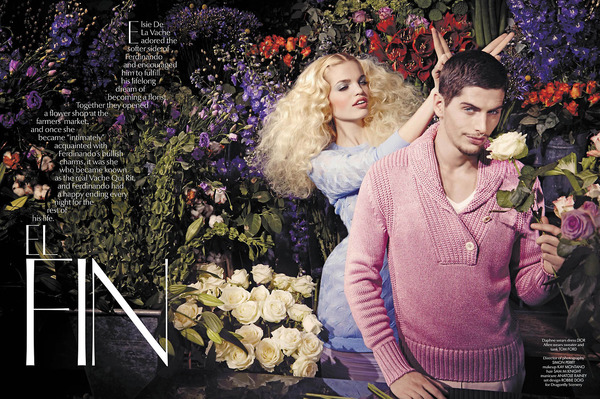 Tom Ford narrates his story very much as if he were telling it to his son. There is even an incongruous and humorous reference to the French soft cheese brand La Vache qui Rit, the Laughing Cow, which becomes the heroine's family name and finally nickname.
Restraining himself from plugging his own perfume wares, Tom Ford prefers to make a reference to an icon, Chanel No.5.
Like in the film Billie Elliot about a little boy who loves classical dancing, Fernando turns out to have a greater yen for expressing his soft and tender side. Leaving his boxing career with his new love, Elsie de la Vache, Fernando becomes a florist.
Via CR Fashion Book