Maria Sharapova is New Fragrance Ambassador for Avon Luck for Her & Him (2014) {New Perfumes} {Celebrity Fragrances} {Men's Cologne}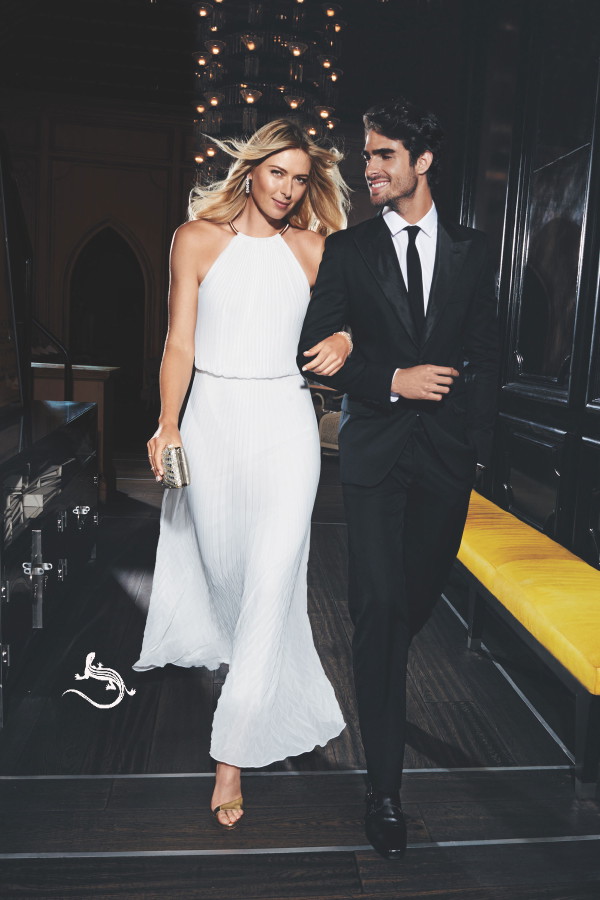 Inspirational Perfumes, Not Just Celebrity Perfumes
Tennis champion Maria Sharapova, who just won Roland Garros, has been named new fragrance ambassador by Avon to convey the inspirational messages found behind the new duo of perfumes Luck for Her and Luck for Him...
Maria Sharapova said,
"I am excited to represent Avon Luck, a fragrance that reminds us to savor and truly enjoy our triumphs," I always say the harder you work, the luckier you are because you strive for bigger goals. I love being able to partner with a company like Avon that empowers women around the world to accomplish their dreams."
Sharapova wears several hats as a designer, businesswoman, philanthropist, and "social media mogul with 12+ million Facebook fans and is Bing's most searched athlete of 2013" according to her PRs. She even created her own candy factory called Sugarpova (sugarpova.com) which she art-directs creating whimsical sweets shapes such as tennis balls and it-bags.
Patricia Perez-Ayala, Avon Chief Marketing Officer further added,
"When we created Avon Luck, we wanted to capture the intoxicating charisma of someone who creates her own luck in life,""As one of the top ranked tennis players worldwide, and a sophisticated natural beauty, Maria perfectly captures this sense of energy and possibility. She's the ideal spokesperson for a fragrance that exudes happiness and a feeling of being on top of the world."
The perfume descriptions are succint so far. What's most important though is that Maria says that she loves the feminine version of Luck! Below, you can watch her official endorsement for the perfume.
Mass-market direct seller Avon has created waiting lists for the perfumes on its website to create a sense of exclusivity around the notion that you'll be among the first persons to receive it - remember Harry Potter? You could read it in the starting blocks a weekend ahead of others.
Avon Luck for Her
"Avon Luck for Her is a sparkling fragrance for the woman fortunate in love and life. The luxurious fragrance instantly seduces with dazzling notes Sparkling Citrus and luscious red berries blended with creamy white florals and warm sandalwood. Celebrate your lucky moments from day to night with this long lasting fragrance."
Avon Luck for Him
"Avon Luck for Him is a confident and sophisticated fragrance that captivates for hours. Notes of aromatic fresh Mandarin and cool spices blend effortlessly with intoxicating woods for a uniquely modern scent that exudes cool and confidence."
The bottles are very distinct rather than look-alikes as they create two separate feminine and masculine atmospheres.
According to the brand, the fragrance will launch in Europe in September followed by North America in October and Asia-Pacific in November exclusively through Avon Representatives and www.avon.com. Consumers can join our exclusive waitlist at http://avon.com/luck to be the first to purchase Avon Luck for Her and Him.
Via press release