Tom Ford Velvet Orchid - To be Faithful yet Unfaithful (2014) {Perfume Review & Musings}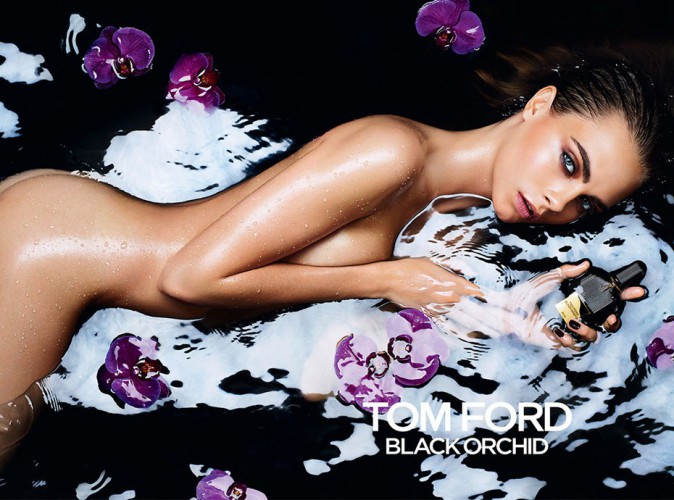 From Black Orchid to Velvet Orchid or Black Fading into Purple
The original sultry tropical signature of Black Orchid by Tom Ford (2006) is immediately recognizable in the new Velvet Orchid, which turns out to be a flanker - only with a special conceptual twist.
There it is this by now familiar accord, with its over ripe pineapple and coconuty nuances. For a moment, you wonder if you are not faced with a novel paradox: the flanker which is so faithful to the original that it is not really a flanker anymore but a sligh rebottled affirmation of the matrix fragrance.
In the land populated with forests of flankers, the reverse usually takes place: trees echo the name of a matrix-oak-perfume while letting out unrelated sillages for brand recognition reasons. This means that often people do not even start bothering to craft a coherent flanker. There is no philosophy of flankers that we know of, but rather plentiful marketing opportunities...
As in a forest where you are standing at a bifurcation waiting to find a sign telling you which way to go, the fragrance then moves away from Black Orchid while keeping some white pebbles in hand to be able to retrace its steps back towards the entrance of the familiar woods.
Velvet Orchid is now entering drier territory than its predecessor. Where the film-noir orchid took you to the jungles of Malaysia and their muggy air, the orchid made of velvet takes you to a sandier place at first - a desert. It makes you think of Tom Ford Sahara Noir for this parched sensation. Black Orchid the original then becomes the oasis in which you rested before engaging your steps into a new geography of desire.
The newly drawn map of seduction is drier but also muskier. The musk surfs on the crest of a wave which smells urine-like on the other side. The range of notes explored privileges a shrill, high-pitched tone. All the while, Black Orchid lurks underneath the new story line like a crouching black panther until the two story lines, the two eco-systems merge.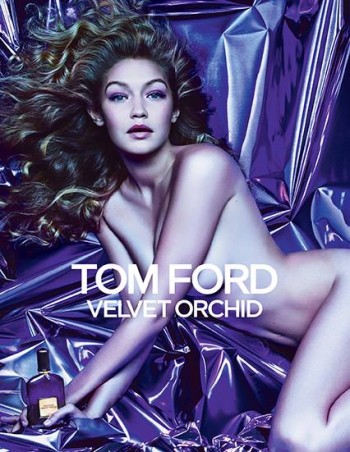 Then, the fatness and creaminess of coconut becomes counterpoised with sharp musk. This is probably what the brand call an impression of "corporeal floral notes".
The almondy sweetness of Heliotrope permeates the perfume's atmosphere. It brings a pillowy, comfortable feel to the fragrance while the whole mix informs you this is no cocooning time but purring time. The velvety sensation rests on synthetic Heliotropin and natural vanilla reportedly sourced from the Comoro islands. The artificial ambergris supports a sense of animalic intensity which is developed in the composition. Juxtaposed against the backdrop of spices and lush exotic floral notes, Velvet Orchid is a slightly disquieting brew like the unfamiliar can smell of.
Once you have come to familiarize yourself with the unfamiliar sensation cultivated by the fragrance creators, the opening of the fragrance is a renewed moment of surprise. You better discern the impact of the absolute of Succan - an ultra purified extraction of rum - which together with the honey and the rest of the composition manage to recreate a vintage oakmoss base feel.
What the fragrance committee of four perfumers -Yann Vasnier, Calice Becker, Shyamala Maisondieu and Antoine Maisondieu - together with designer Tom Ford have succeeded at creating is a paradox: a perfume which smells both factually familiar and yet unfamiliar in spirit at the same time.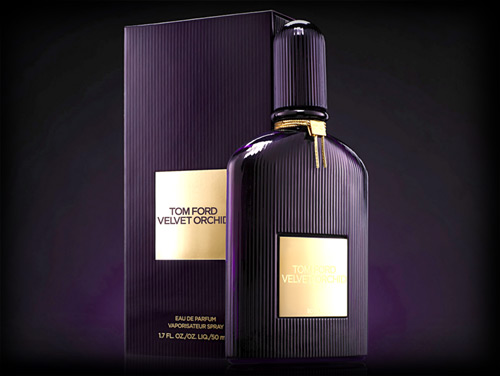 Stylistically, the creative team have managed to give birth to this contradiction by working on a certain, well-accepted idea of what the unfamiliar can mean in olfactory terms. If someone chisels out olfactory nuances which leave you feeling like you are stranded in a thatched house at the liminal point of entry into an obscure rain forest, then you are going to experience a sense of spatial desorientation even if the familiar effluvia of Black Orchid are recognizable on the Art Deco bamboo vanity table brought back from the city to decorate this house set in the wilderness. The sophisticated floral accord of magnolia, daffodil, hyacinth, Turkish rose, jasmine absolute, orange blossom, and Cattleva Leopoldii Scent Trek, said to be accented with fleur de sel, is just a bit strange but not too much.
The four perfumers have used the familiar as a scent to lure you in - in a hunting sense - and then to throw you off path with the irruption of new olfactory events, but also by blending in cues that signal subconscious prowling danger.
You are now smelling a perfume which suggests an exotic potion made of danger-laden flowers, animals and filled with the experience of unpredictable women. A woman who wears such a perfume doesn't talk much. She lets her unplaceable fragrance do the talking leaving her free to act in the space opened to expectations by her scent. It is the complex mix of emotions she suscitates with her perfume which leaves you wondering what will be her next move.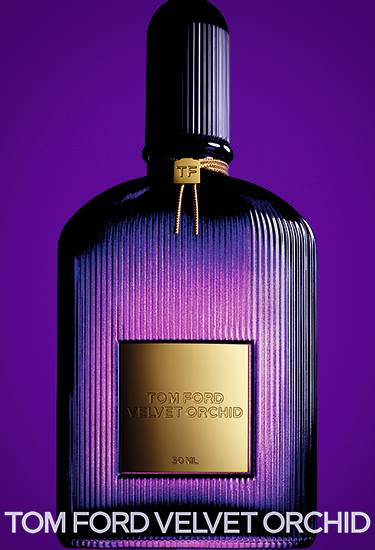 Velvet Orchid, like a well-scripted story manages to sucessfully stage a heroin of film noir. Just don't do this at home. It's great for movies, myth-making and perfume-making but of course would be distateful in real life.
I always remain aware of possible impact of perfume and beauty reviews on adolescents as a former tutor and so am quick to add a note of caution as I feel enough damage is done by the beauty and fashion industries in their most extreme endeavors. So, the perfume smells dangerous as in intriguing and as in abstract danger. It's playfully dangerous.
If Black Orchid created that improbable feeling of the unfamiliar followed by the extra familiar, as we said then in our review, Velvet Orchid does exactly the reverse, it starts with the extra familiar - Black Orchid uncensored - and then segues into the terrain of the unfamiliar. I wrote then about Black Orchid that,
"The action of the perfume on the wearer is both dramatic and subtle. Black Orchid by Tom Ford, composed by perfumers David Apel and Pierre Negrin, initially imposes its presence with the help of what could be described as a shock-and-awe tactic. It then slowly ensnares you to the point of making you forget it just barely, a few hours ago, entered your life. This is quintessentially what a real femme fatale is supposed to do. It is also what a dream come true may feel like, one moment foreign, the next, intensely familiar."
What you can appreciate from Velvet Orchid is real thinking devoted to the creation of a faithful yet unfaithul flanker at the same time - a first - so as to maintain dramatic tension. You are left to imagine what the next flanker in this series is going to smell like as this elusive game of shadows continues to be played out overtime, or not.