Jo Loves Shards of Cedar & Red Thyme (2014) {New Perfume}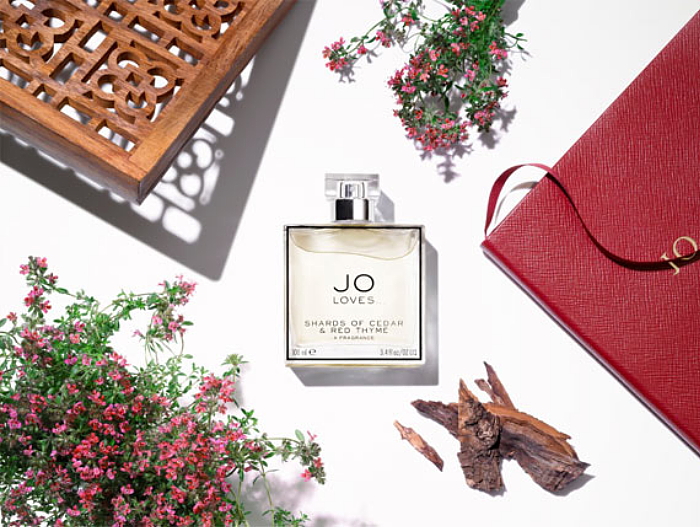 Photo courtesy Jo Loves - (picture slightly modified by TSS)
Jo Loves have issued a new aromatic fragrance called Shards of Cedar & Red Thyme which is inspired by the idea of coming upon the scent of an irresistible sillage...
Founder Jo Malone said,
'With just one spritz, I'm reminded of 'that' moment when a man walks past you wearing the most beautiful cologne, so intoxicating that you stop and turn your head.'
The eau de parfum has notes of bergamot, mint, nutmeg, lavender, vetiver and patchouli.
A further description for the scent offers that the blend is,
A fresh, aromatic and incredibly sexy blend of bergamot, crushed herbs, aromatic spices and warm, cedar wood shards which settles beautifully on the skin.