Lancôme La Nuit Trésor Eau de Parfum (2015) {New Fragrance}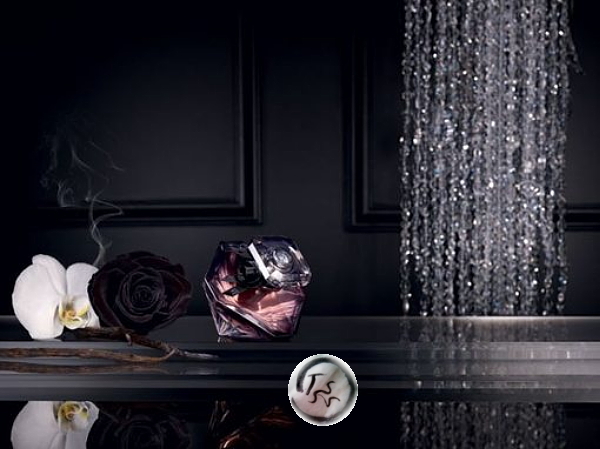 Lancôme La Nuit Trésor Eau de Parfum
Lancôme will launch a new, darker version of the rose of Trésor (1990) called La Nuit Trésor from February 2, 2015...
The new fragrance is composed by perfumers Christophe Raynaud (previously of Givaudan) and Amandine Marie (previously of Robertet), both now at Firmenich.
Rose is the symbol of Lancôme; and this time they wanted to create a nocturnal rose, which would evoke a love philter.
Notes include a black rose essence, Tahitensis vanilla orchid absolute, natural incense, papyrus essence and lychee praline.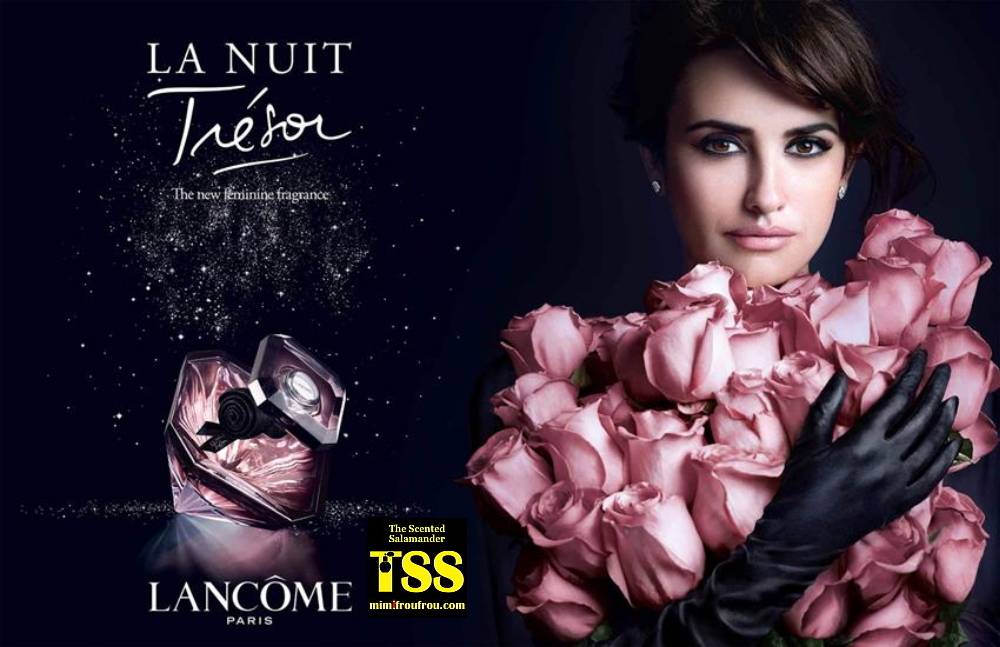 Actress Penelope Cruz continues to front the ad campaign for the perfume, shot by Mert Alas et Marcus Piggott, now together with model Ilay Kurelovic.
The TV commercial is signed by "Chicago" director Rob Marshall.
Price: From 55€ for 30 ml.