Tom Ford Noir pour Femme (2015) {Perfume Review & Musings}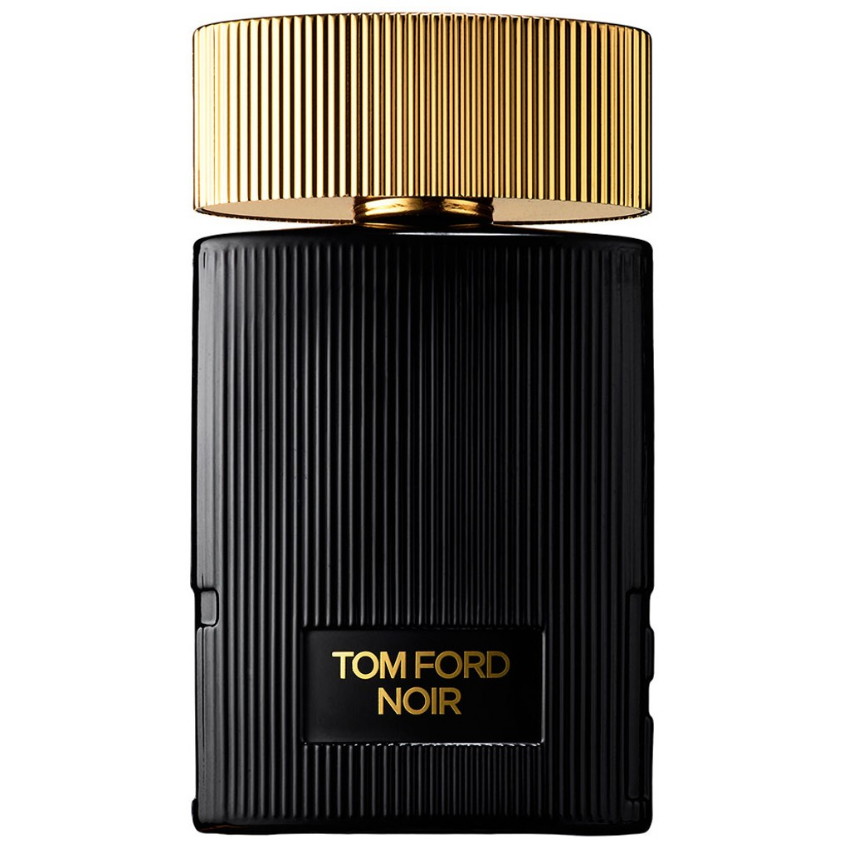 Tom Ford Noir pour Femme Eau de Parfum Review
Tom Ford Noir pour Femme opens on a soft, sweet, blond tobacco accord with ambery reflections, soon followed by powdery accents and, more durably, resinous notes whose highest-pitched nuances smell of musk, as shrill as the trace of dry saliva left on the skin by a lick of the tongue.
The whole composition is wrapped in dark amber, while resins and powders now mingle ostensibly with metallic, Eugenol-accented spices diffusing within the range of clove and carnation. There are leathery and animalic undertones, but also chocolatey ones. These nuances all contribute to creating a somewhat old-fashioned, retro feminine perfume impression...
Fashion designer and film director Tom Ford is known for his sensitivity to nostalgic style codes. For his debut perfume under his own label, Black Orchid (2006), he channelled the atmosphere of the Golden Age of Hollywood and films noirs in particular, creating the poisonous femme-fatale accord he had been dreaming of.
As this more recent chapterr on the mythology of silver screen sirens develops, it comes to smell more of milk, of the condensed, or baby-formula milk sorts. There is never a natural, fresh-milk sensation; and now, we get Heliotropin nuances too; it smells a bit doughy and almondy.
The milk accord has visibly been simmered and cooked and perhaps transformed into a dessert; the juxtaposition contrasts a plummy sensation with a densely milky one. It is vaguely familiar but you can't quite place it for certain thanks to its relative level of abtraction. According to Tom Ford's brand, the aim was to recreate an Indian Kulfi dessert accord, just like for Tom Ford Noir Extrême for Men.
It occurs to us that this central milk accord is in a way a retake on more classical lactonic, maternal accords - those primal notes we suckled in infancy, which more classically would be brought out by ambergris and sandalwood in the natural, ancient perfumer's palette.
Just like with the Mandrake plants in Harry Potter which can cry and feel emotions, there are inanimate but never inert perfumery materials which can be worked upon so as to recapture a flood of primal, emotional memories. Serge Lutens Louve (2007) is a good example of that - but also Zibeline by Weil (1928). The reason is that sandalwood can smell of ideal, nutritious and comforting breast milk.
With Tom Ford Noir pour Femme, it does not go that far into the reaches of the subconscious, but one feels there is a retro movement towards the past seen through a gourmand lens - an anachronism since not before 1992 is there an advent of gourmands, thanks to Thierry Mugler Angel. It feels as though a contemporary perfumer travelled in time back to the 1940s and added a desserty impression to the olfactory mainstay of the day, then.
This is to say that while the new composition by Tom Ford destined to the mainstream market smells good, it does not smell that distinctive. To our nose, it is a bit too much reminiscent of "types" of perfumes, rather than it yields a veritable personality. You keep thinking that you do smell good - but a bit vague and indefinite too.
It reminds you of Pretty Woman by Barbara Orbison, but at the same time, it is less natural-feeling. It also conjures up Germaine Monteil Royal Secret II, with its rich, dry-fruit basket facet.
You wonder in the end if for this type of rich, gourmand floriental, you wouldn't be better advised to wear either L'Heure Bleue by Guerlain, while concentrating on its interesting cherry and throat-soothing, medicinal aspect found in its "guimauve" note. Or alternatively, turn to the less floral Arabie by Serge Lutens for a more defined study of exotic sweets, as the scent manages to conjure up a souq in Morocco plied with plump, honeyed dates and spices.
Tom Ford is capable, sometimes, of olfactory punches in the nose, but this release is a bit wan, by his own standards. It is a bit light and forgettable, something you can't fault Black Orchid with.