Kenzo World (2016) {New Fragrance}

Photo © Kenzo/Facebook
Kenzo World Eau de Parfum
Fashion house Kenzo will launch a new perfume from the end of August 2016 named World...
The fragrance was created by perfumer Francis Kurkdjian. It is described as an homage to the abstract florals of the 80s of the brand - although one might take exception with the term « abstract » when thinking about their debut floral preceding FlowerByKenzo, ça sent beau.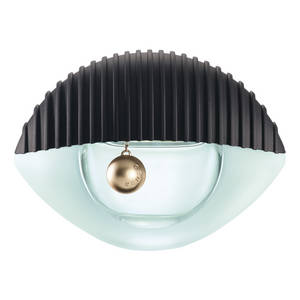 World edp features notes of peony, fruity jasmines and Ambroxan.
The flacon is in the shape of an eye with a golden trinket evoking a pupil.
This summer perfume launch is not to be confused with the one due to take place on November 3, 2016 in partnership with H & M. Both projects are said to bear the imprint of duo of artistic directors Carole Lim and Humberto Leon.