Tokidoki Latte & Milk (2016) {New Fragrances}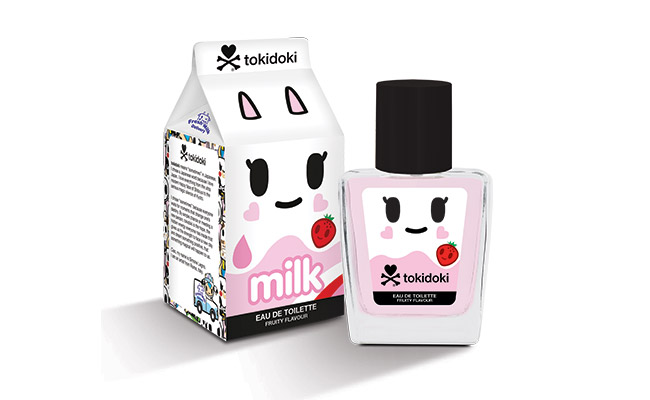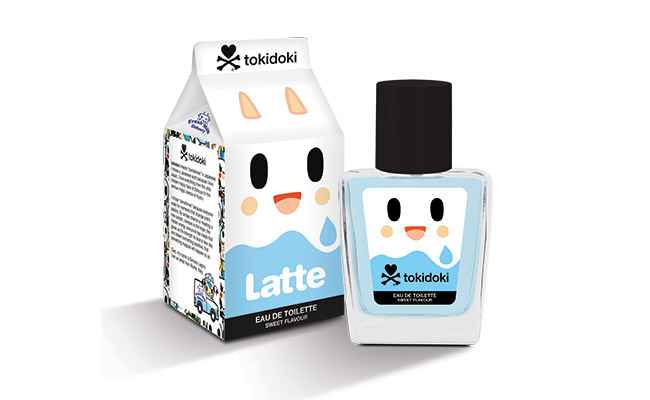 Tokidoki Latte & Milk Eaux de Toilette
Tokidoki, the Japanese specialist of kawaii whimsy, has released a duo of perfumes inspired by dairy-themed characters, called Latte and Milk...
The master-narrative tells the tale of gansta kids stealing milk from other kids' lunchboxes, or in Tokidoki's own words,
« Mozzarella leads the Moofia. The Moofia was assembled to extort milk from the lunchboxes of schoolyard bullies. Mozzarella is loving and kind to good kids but ruthless and feared by those who harass the innocent. By taking the milk from the bad and giving it to the good, the Moofia know the good will grow up strong and healthy to protect themselves. Milk is power. Milk is protection. »
In this cute mythological re-telling, milk is ascribed protective powers, which go beyond its health benefits. In Animist Japan, it is no surprise to see milk become a sort of protective spirit; and Calpis is a milk-based soft beverage which is very popular in Japan.
This gives us some background to understand better how milk is more than just milk in Japanese food and symbolic culture.
Latte opens on top notes of Pear, Orange Blossoms, Pink Pepper leading to a heart Jasmine, Ground Coffee, Caramel while resting on base notes of Cedarwood, Patchouli, Vanilla, and Pralines.
Milk has head notes of Blackcurrant, Freesia, Orchid, Pear seguing into a heart of Iris, Orange Blossoms, and Jasmine while the base features Chocolate, Tonka Bean, Patchouli, and Candied Sugar.