Christmas Trees in Paris - Advent Recap {Paris Street Photography}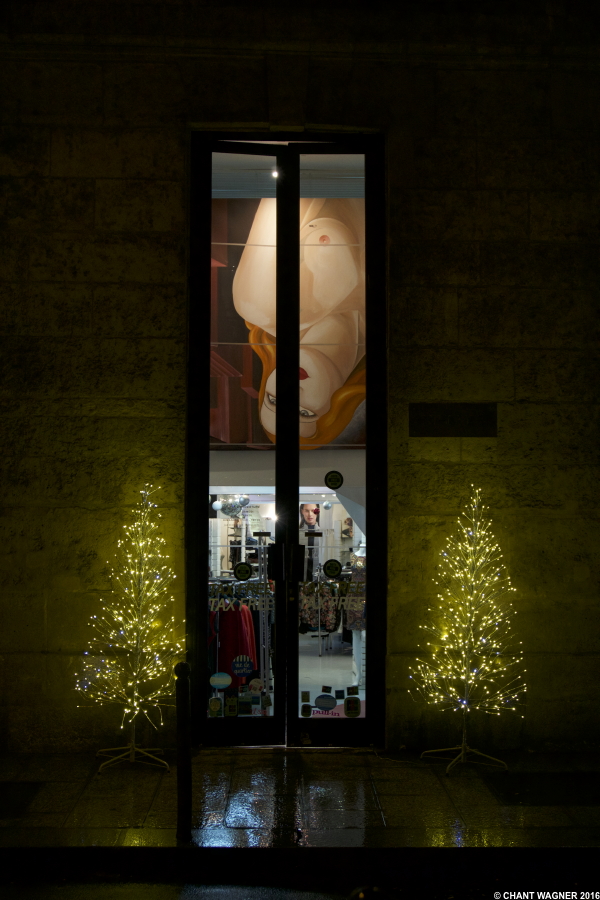 Christmas Tree Series // 13 - The Upside-Down Woman © CHANT WAGNER 2016
Days 1-13 of the Christmas Tree Series in Paris
Here's a recap of the first 13 days of an Advent street photography experiment in Paris, with Christmas trees as a leitmotiv...
Nearly everyone feels obligated to decorate with a fir tree, be it natural or artificial. You discover as you walk through the city - well, part of it anyway - a range of variations, freezing them in time as well as adding to the original intent.
Christmas Tree Series // 12 - Xmas Tree in the Morning - Best Foot Forward © CHANT WAGNER 2016
Christmas Tree Series // 11 - Closer to God © CHANT WAGNER 2016

Christmas Tree Series // 10 - Waiting for Baby Jesus © CHANT WAGNER 2016
Christmas Tree Series // 9 - Hello Christmas! © CHANT WAGNER 2016
Part of each photo, however, does inform you on how well integrated into the popular culture the habit is, while also telling us about how the eyes of passerbys and urbanites are courted, sometimes educated, as in the picture of the manger of Notre-Dame-de-Paris, which willy-nilly reconnects with the medieval, visual culture of stone icons as pedagogical tools meant to teach the people about their faith, who would be gazing at the sculptures above the manger.
More recent research has shown that these sculptures were colored in a number of cathedrals, making them look like picture-books, even more. To reinject color in this religious architecture is therefore in keeping, even inadvertently, with the spirit of the cathedral builders.