How the Church Influences Our Love of Perfume: Smells & Sights on Easter Monday {Paris Street Photography} {Fragrances of Paris}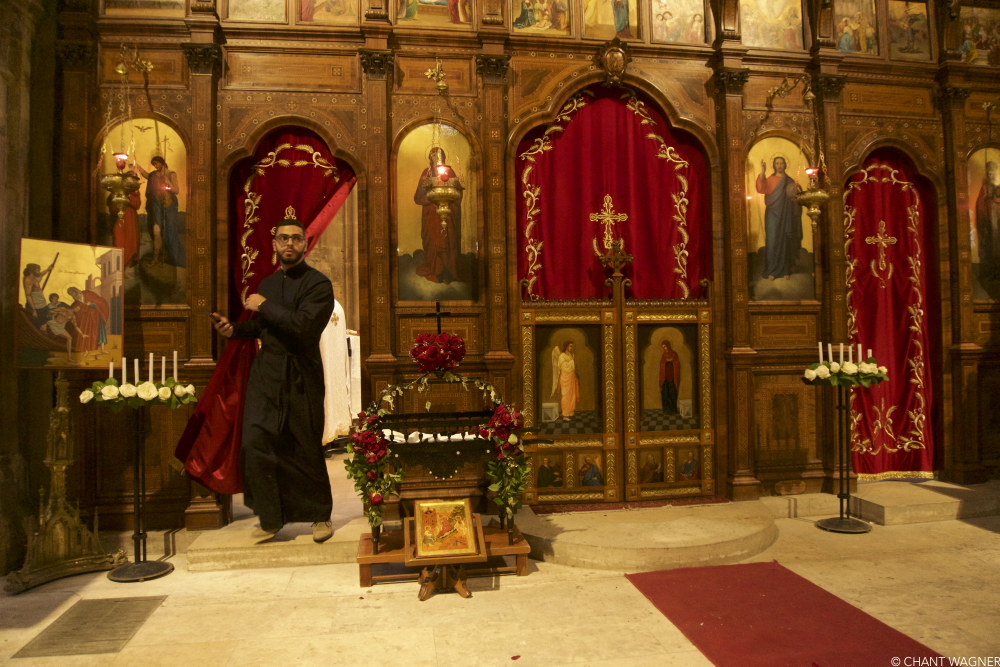 A seminarist stepping out of the iconostasis on Easter Monday 2017 // Dancey Step II © CHANT WAGNER
How the Church Influences Our Love of Perfume: Smells & Sights on Easter Monday
The most luscious incense scent comes wafting out of an old medieval church in Paris, in which an Eastern Catholic mass takes place on Easter Monday.
As you approach the entrance door, it smells of dusty, sweet rose, aromatic herbs and smoke mingling with the cool morning air...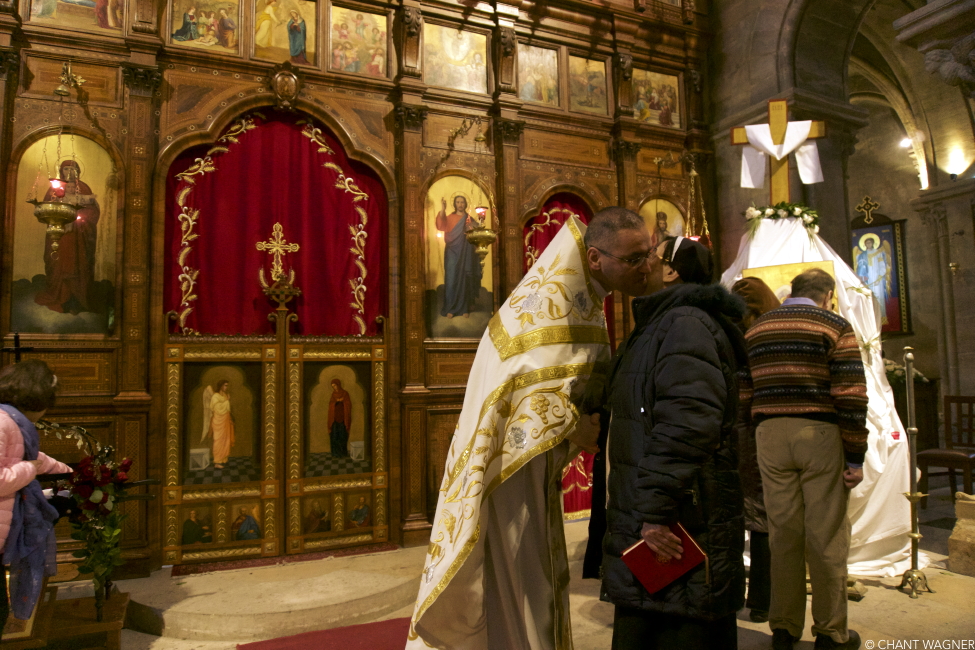 Easter Kiss © CHANT WAGNER
As you enter the church, base notes of resins become hang under the arches, with their natural weightiness and stickiness. The inside of the church smells like a women's perfume meant to seduce. It is complex, alluring and veil-like. I enter with nostrils flared up and eyes wide open.
Eastern Catholics on Easter Monday in Paris // Des chrétiens d'Orient à Paris le lundi de Pâques 2017 © CHANT WAGNER
The interior of the church glows with golds and deep reds. There are chiaro-oscuro effects. A procession starts forming a via crucis, stopping at each station of the suffering of Christ. Each time, a different language is spoken, from Latin to Arabic to Spanish and German and French and English - and perhaps Aramaic.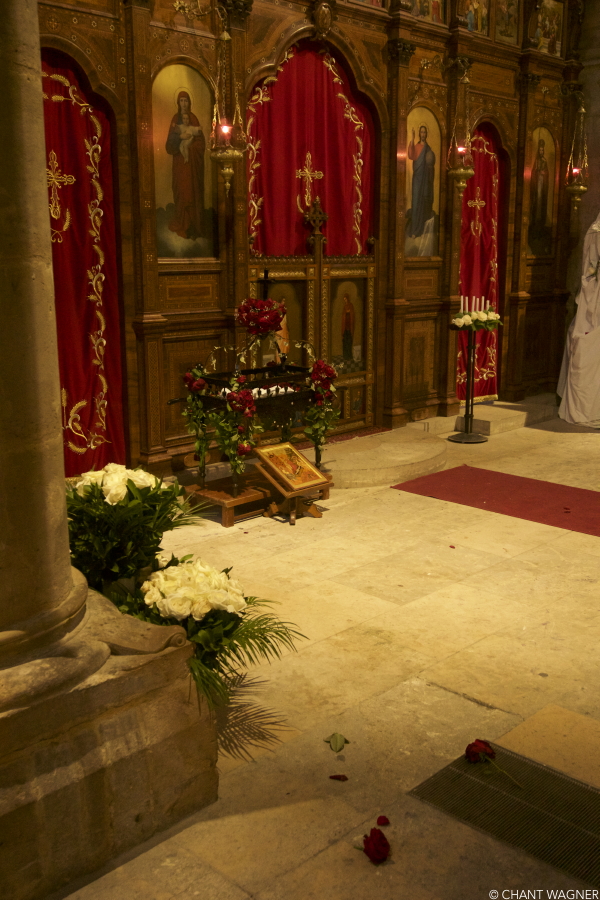 The Roses of Easter © CHANT WAGNER
Before the iconostasis, red and white roses add their hues and scents to the atmosphere, while red petals are strewn in some places. No lilies.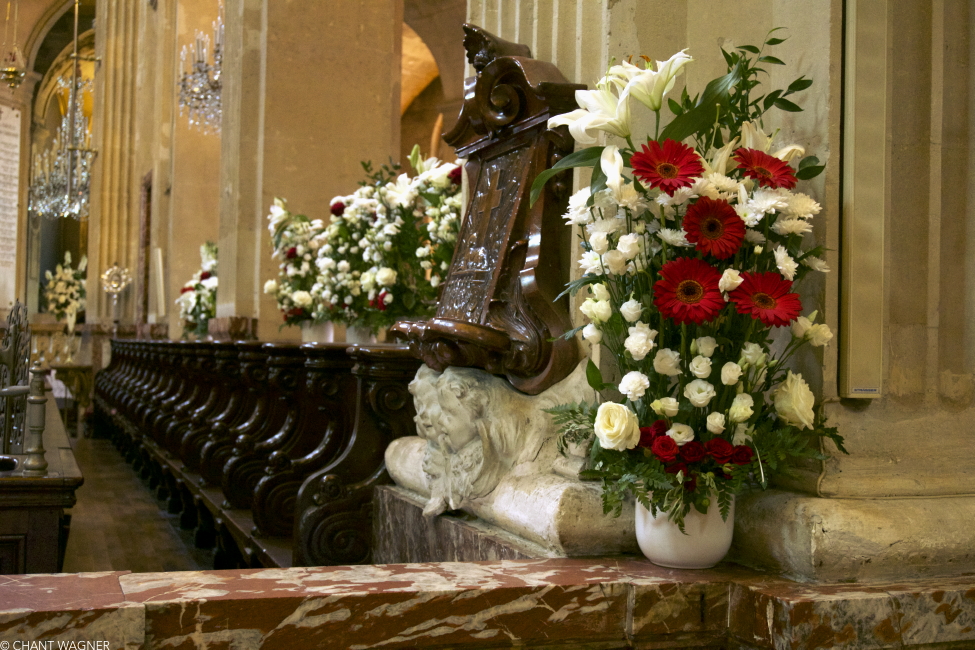 Easter Lilies © CHANT WAGNER
In a different church, of the Western Catholic creed, there is no Easter Monday celebration but white lilies guard the choir like a sentinel of purity and peace, reddened with roses and the less traditional gerberas. The smell makes you think of Cartier Baiser Volé as its closest approximation in the world of fragrances.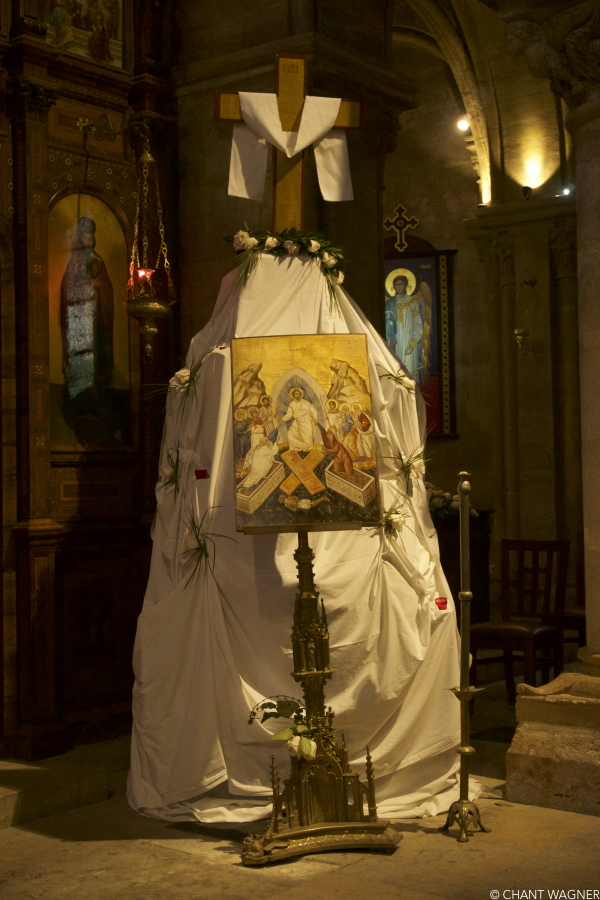 "Christ is Resurrected" © CHANT WAGNER
Even if you are not a believer, you can find empathy with the symbols of change and re-awakening and of the passage from the tenebrae to light.