UNUM Io Non Ho Mani Che Mi Accarezzino Il Volto Scents a Series of Photographs on Playful Priests (2017) {New Fragrance}

UNUM Io Non Ho Mani Che Mi Accarezzino il Volto - "There are no hands / to caress my face" - Extrait de Parfum
If you are a niche Italian brand like UNUM you cannot apparently bypass a marked Catholic reference when choosing a series of photos on young, playful priests by photographer Mario Giacomelli for fragrance inspiration...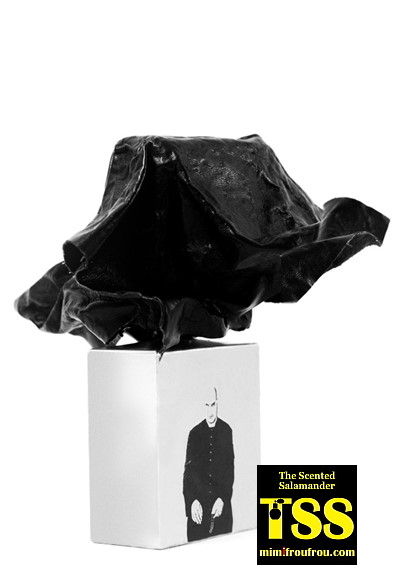 Shot in the 1960s, the very contrasted black and white pictures, which capture fleeting images of whirling running and puffing seminarists, are named after a line from a 1948 poem by Father David Maria Turoldo; it was initially entitled Pretini (young priests.)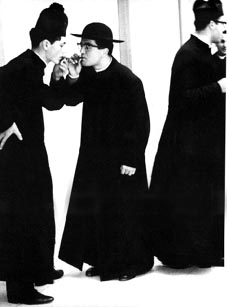 The last-straw picture in the series is one of priests smoking big cigars, an image which did not go down well with the rector who prohibited Giacomelli from continuing to shoot.
"In 1961 Mario Giacomelli met a group of young students at the Episcopal Seminary at Senigallia. With the agreement of the church administration he began to photograph them in moments of relaxation after their long hours of study and prayer in preparation for ecclesiastical life. He pictured priests playing with a ball, jumping about, or with kittens, or as they moved on the snow wearing large cloaks, or throwing pillows in dormitories to the bewilderment and amusement of everyone; lastly he photographed them from the roof of the Seminary as they danced in a ring."
The extrait has notes of: petitgrain, bergamot, galbanum, myrrh, cedar, geranium, clary sage, cinnamon, styrax, ylang-ylang, incense, benzoin, tonka bean, tobacco, amber, and sandalwood.
The flacon has a figurative top imitating the movement of a whirling black cassock. It is made of leather and metal and can be shaped any way one wishes to.
Available in 100 ml. Luckyscent carries it in the United States.