Images from Election Day in France // No Cult of Personality Here {Paris Street Photography}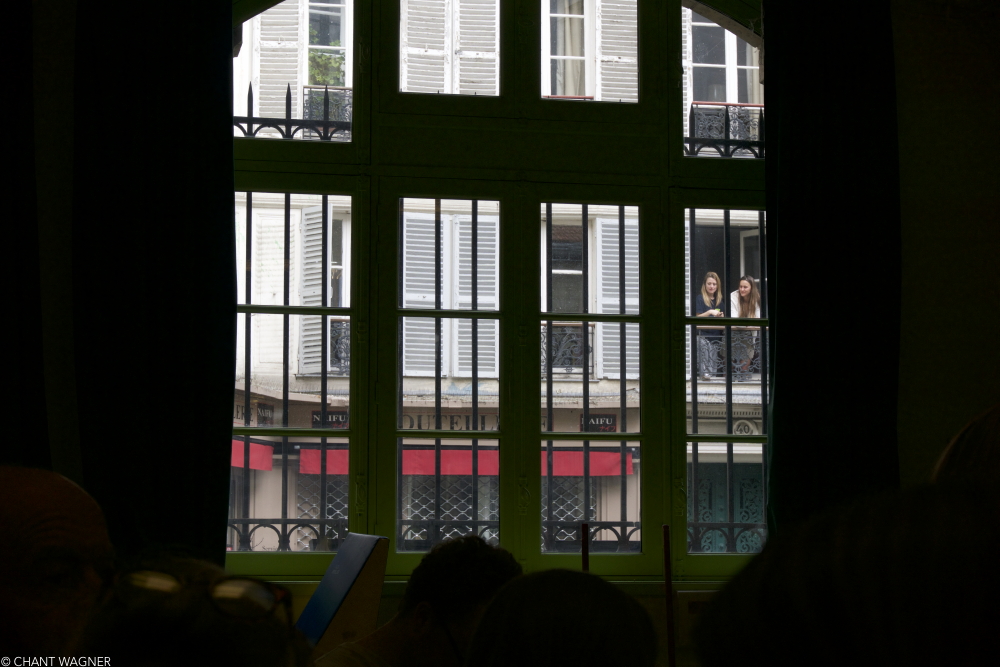 Curious onlookers surveying the street and voting station on Election Day on April 23, 2017 © CHANT WAGNER
While intellectual and moral tensions were palpable among the French regarding the election of the best candidate for future president of France, on election day, everything looked super ordinary. It was a sunny Sunday betraying only an atmosphere of peace. It's the contrast you experience when disconnecting from the noisy news stream on TV and the social media...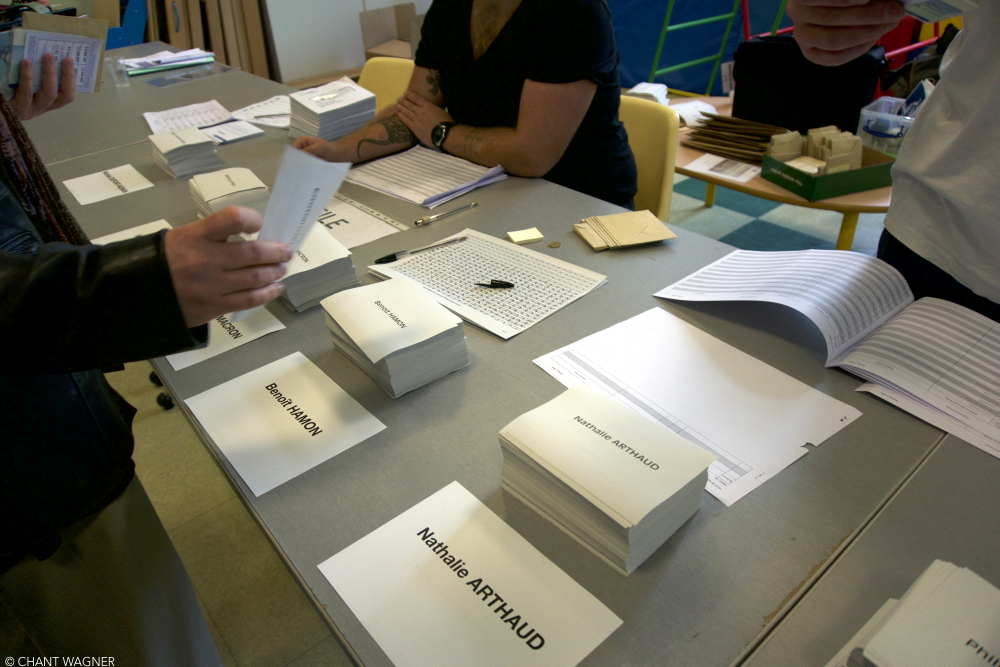 A Voter © CHANT WAGNER
The giveaways however were people standing in front of the posters of candidates, still wondering about who to vote for - or perhaps still digesting their choice. At my voting station, people appeared committed to the electoral process. There was affluence, several came with crutches, even choosing to stand in line on a crutch rather than give up on the amosphere of a historical moment. Others came with babies and kids. There were jokes to relieve the slight tension of having to wait in line for a good while.
A Mini Citizen getting fed up with having to wait © CHANT WAGNER
It had not been easy. One of the issues was corruption. Did you have to ignore the scandals of a political personality like François Fillon with the convenient argument heard over and over again that all politicians were doing the same thing? Someone I know made the choice of going to vote for Fillon "with her nose pinched." Good, an olfactory metaphor which shows that scandals stink.
By the end of the afternoon, there were fewer voters © CHANT WAGNER
It's not very uplifting to think that many of the citizens who decided to go vote sometimes did so under duress. 22% of potential voters abstained to vote.
For the next and last round, it will be for a great part the same joyless, negative, reasoned voting process for choosing the next president of France. Many are just thinking about stopping Marine Le Pen and casting their vote for someone they don't really want to vote for, Emmanuel Macron. Whoever wins will be thanks in large part to compromise, not active adherence.
Yesterday, for her first day of campaign Le Pen uttered some fateful words in my view calling Macron a "faiblard", a weakling, a wimp. Who calls someone like that but a bully and if president, a dictator who only believes in the show of force and despises anything less than brutal force?
Headlines at a newspapers stand on Election Day: The Keys to an Off-The-Chart Election vs. The Resistible Rise to Power of Adolf Hitler © CHANT WAGNER
I even heard a Mélenchon voter say on TV she was considering voting for Le Pen because then people would go on the streets to protest. It's too bad we've come to such disillusion. On the other hand, there is something healthy about the lucidity of voters. We run no risk of a cult of personality in France.