Fragrance News: Montana 3 Moods, Boss, Cartier, Lacoste, Montblanc, Miyake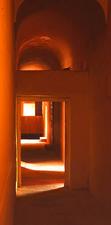 •Montana will release three new perfumes composing a trilogy and describing three different moods: Montana Mood Sensual, Montana Mood Sexy, and Montana Mood soft. They are expected to be issued in May-June, date to be confirmed.
•Cartier will release a limited edition of Eau de Cartier starting in May.
•Lacoste will introduce a new fragrance in August called Inspiration. The notes are: pink pepper, pomegranate, mirabelle, lemon peel, jasmin, tuberose, lilly of the valley, sandalwood, vanilla, iris, musk.
•Montblanc will launch Montblanc Le Parfum in October to celebrate its 100th anniversary.
•Issey Miyake will introduce a limited edition of L'Eau Bleue d'Issey Eau Fraiche for Men on May 29.
•Boss Femme Eau de Parfum will be issued in October.