Lux by Mona di Orio {Perfume Review & Musings}
Lux
is part of a triptyque of scents by perfumer
Mona di Orio
. Reportedly, it took Edmond Roudnitska's disciple a decade or so to reach the artistic goals she had set for herself. The two other perfumes in the collection are called
Carnation
and
Nuit Noire
.
Each fragrance is dedicated to a personality that has marked the life of Mona di Orio. Nuit Noire is an oriental dedicated to Serge Lutens; Carnation is a sensual fragrance dedicated to writer Colette, an author famous for her evocative olfactory, and more generally, sensualist descriptions of the natural world; Lux finally is dedicated to Mona di Orio's own master in the art of perfumery, the author of Femme, Diorella, Eau Sauvage, who is none other than Edmond Roudnitska........

Lux is a dark green, camphoraceous, and woody perfume with some sweetness to it as well as a powdery character. It has a rich citrus-y accord that cuts across the perfume. This citrus-y accord is the only literal olfactory reference one can find to the name of the perfume meaning "light" in Latin.
One could characterize Lux as a fragrance for the connoisseur if only because of the intensity of some of its notes. It makes the fragrance smell almost repulsive at times. It feels like a strange version of Shalimar with its sweetness, powderiness, and leather that would have crossed over to the other side of the mirror. In that other world, Shalimar has lost its classicism and has become distorted by the hands and vision of El Greco. It is more intense, rougher, stranger, and perhaps even ugly by classical standards. One could also see it as a fiercer version of Jicky.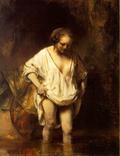 Despite its name Lux is by no means a uniformly luminous perfume. The light that shines in it is the biblical light that juxtaposes itself against the darkness of chaos. A more apt term to describe this effect would be that of "chiaroscuro" in Italian or "clair obscur" in French, as the structure of the perfume seems analogous to that of a painting playing with the contrasts of a golden light and dark shadow. One thinks of paintings by Il Caravaggio, Rembrandt, and Georges de la Tour.

When first applied the perfume immediately evokes a deep breath-of-the-dragon effect. The perception oscillates between thinking more of camphor, mothballs, old dusty papers or thinking more of the smell of sewage. The images that the perfume evokes are old mummies, antique tombs, catacombs, the interior chambers of an Egyptian pyramid, and an ancient dusty library in which ruined coffers were filled with antique parchments and manuscripts and whose floor were half-covered with part sand from the desert and part dust from the passing of time. In short, it is a perfume which offers a certain a macabre charm.
It is not a subtle perfume. It has however depth and psychological complexity if not structural complexity. It makes one feel from the beginning that the brush strokes applied here are of a powerful and energetic nature. From the start, the complex of Sicilian lemon, litsea cubeba, and petitgrain bigarade together with the vanillic powder and labdanum are the main notes and all three themes come across as pungent. Then the perfume loses some of its physical energy and becomes more meditative. This is when the camphoraceous accord sets in, as well as the almost fetid aspect of the perfume. The fragrance pushes the limits of olfactory sensitivity, further than does Fleur de Cassie by Dominique Ropion for Frederic Malle. After several applications we are more struck by the authenticity of the aromas as well as their rare character than by the asperities of the scent. It is a beautiful perfume whose beauty seems almost more internal than external. Lux has a soul and it could touch you.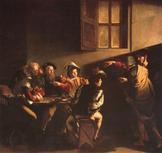 It is like a diamond in the rough and, in this sense too, there is a light in it waiting to be released. Now, we cannot wait to try the other two Mona di Orios.
Top notes include Sicilian lemon, litsea cubeba, petitgrain bigarade. Heart notes include vetiver, Marrocan cedarwood and sandalwood Mysore. Base notes include musc, amber, vanilla bourbon and labdanum.
It is sold exclusively at
Aedes
.