The Fifth Sense in the News: Celebrity Perfumes, The Scent of Your Colleague, Dandys, Scented Book Reviews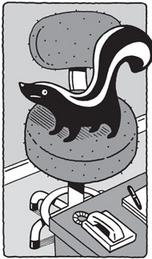 • Celebrities, Their Dramas and Perfumes

An explanation of the celebrity fragrance craze by Coty's chief executive Bernd Beetz and presentation of their business goal to move forcefully into the prestige fragrance market. NYT, June 17 2006.

Do you think that your co-worker's natural odoriferous presence is somewhat disturbing? Do you dislike your colleague's perfume? Read this article to find out more about the causes of and solutions for such problems. NYT, June 11 2006...
An article which reviews the profiles of several notorious dandys, amongst them Beau Brummel who famously said that the only acceptable perfume for a dandy was plain old "country air". Guardian, June 17 2006.

A review of this season's celebrity fragrances. Guardian, June 16 2006.
• Scents and Acute Sensibilities. The Daily Telegraph, June 17 2006.

An article which reviews the latest book by Luca Turin, The Secret of Scent, as well as Feydeau's book, A Scented Palace. I wonder if the English edition of Feydeau's book is different from the French edition because the journalist gives me the impression that she has either not read the book in detail or read a different version of it. I could not find a hyperlink to this article.
Image is from the NYT.