Perfume Quote of the Day by Anonymous Priest: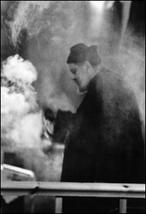 "There are 2 smells in the afterlife: incense and sulfur. Get used to one of them!"
Quoted by Fr. Jay Toborowsky on his blog Young Fogeys as having been said by a priest in his diocese. You can read his funny post about the so-called Nose Police during mass.