Perfume Quote of the Day, from Song of Solomon 1:12–14: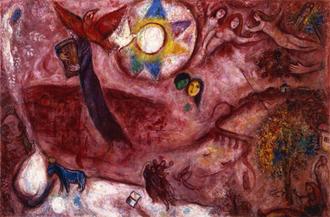 While the king sitteth at his table,

my spikenard sendeth forth the fragrance thereof.

A bundle of myrrh is my well beloved unto me:

he shall lie all night between my breasts.

My beloved is unto me as a cluster of henna flowers

in the vineyards of Engedi.
Picture: Cantique des Cantiques V by Marc Chagall