A New Book On Perfume By Christopher Brosius {Fragrant Reading} {Fragrant Shopping} {Scented Quote of the Day}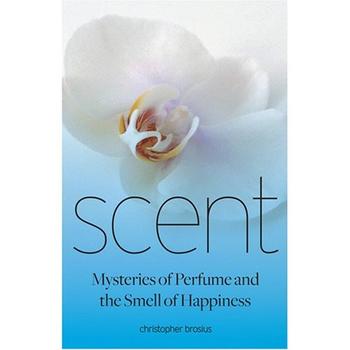 Perfumer Christopher Brosius of
CB I Hate Perfume
has a book coming out, which bears the title
Scent: Mysteries of Perfume and The Smell of Happiness
. The author is widely known for his work as a realistic and psychological perfumer. He was the founder of the
Demeter
line of perfumes, which offers a library of scents based on the search of simple yet unusual olfactory facets of our world once seen bottled, from
Between The Sheets
to
Dirt
to
Wet Garden
and
Sushi
.......
He is now concentrating on developing more complex extensions of these original ideas. His perfume brand, CB I Hate Perfume, takes into consideration the dimension of memory in still more personal and elaborate ways while adding a poetical texture to them.
He has written:
I hate perfume.

Perfume is too often an ethereal corset trapping everyone in the same unnatural shape

A lazy and inelegant concession to fashionable ego

Too often a substitute for true allure and style

An opaque shell concealing everything – revealing nothing

A childish masque hiding the timid and unimaginative

An arrogant slap in the face from across the room

People who smell like everyone else disgust me
From the publisher:
"Our sense of smell is intimately connected to our experience of the world around us. Without us knowing, it governs what we choose to eat, who we love, why we hate, and how we remember; yet, we pay very little attention to the profound effect that scents have on our everyday lives. In Scent, an exploration of the complex intersection between science, scent, and psychology, noted perfumer Christopher Brosius unravels the mystery surrounding our most neglected sense.

"Illustrated" with eighteen microencapsulated scent cards created by Brosius, this book provides the reader with an immediate experience of the phenomena he discusses. Lively, engaging, and easily accessible (even to the science impaired), Scent will change the way we experience the world around us.

Christopher Brosius is the first perfume designer to have been included in the Smithsonian's Cooper Hewitt National Design Museum's Triennial exhibition and is the recipient of four Fragrance Foundation awards. He began his career at Kiehl's and went on to found Demeter Fragrance Library. He currently owns and runs CB I Hate Perfume Gallery. He lives in Brooklyn."
The book is available for $35 at the publisher's, Harry N. Abrams, Inc. You can pre-order it on Amazon.com where it retails for $26.60: Scent: Mysteries Of Perfume And The Scent of Happiness