Fil de Soie by L'Atelier Bohême {Perfume Short (Review)} {Men's Cologne}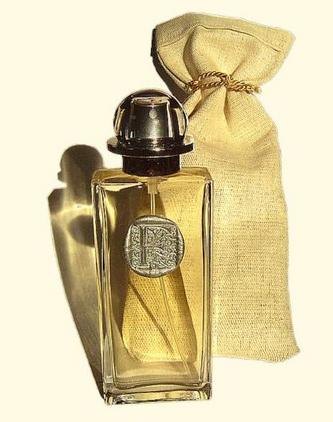 Fil de Soie
(Silk Thread) is one of three fragrances in the collection by
L'Atelier Bohême
, a small independent French perfume house located in Vernon, not far from Giverny and Versailles, known for being a subject of many Monet paintings. Crystelle Darchicourt is the nose behind the creations as well as the owner of the brand.
Despite its delicate name, Fil de Soie resolutely claims to be a masculine fragrance evoking "…the spirit of a silken scarf and a stroll in the forest…" Like L'Atelier Bohême's other creations, it is on the unusual side and does not lend itself very readily to immediate deciphering. The perfumes in fact seem to be blended to preserve a sense of quiet unassuming mystery. If in the end one can find some connections to other scents, one also has to acknowledge that the word "idiosyncratic" seems appropriate to describe them.....
Fil de Soie is a very soft aromatic woody oriental and an extremely soft leathery scent, to the point where the leather appears mainly tactile, suggesting near-buttery chamois leather under imaginary fingers, rather than the sensation of smelling a distinct note of animalic leather.
Because the head notes contain Clary sage in significant amount and due to the complexity of this note in and of itself, the signature of the scent from the beginning is one of ambiguity. The best description we found to describe that je-ne-sais-quoi that pertains to Clary sage is one offered by Nigel Groom in The Perfume Handbook where he writes that it is sometimes described as "…akin to a mixture of musk, ambergris, neroli, and lavender." Just like there are primary and tertiary colors, there are primary and tertiary perfume essences, and Clary sage smells like a tertiary color at the very least. This aspect also translates into forming a perfume that is ambiguously gendered as it is explicitly dedicated to men but possesses notable feminine characteristics of softness, powderiness, sweetishness, and (hidden) floralcy as it smells at some point of a fruity green rose like in Yves Rocher Neblina.

The perfume's development starts with these subtle unusual aromatic head notes on a creamy oriental background. It then takes on a nutty and sweet tarry character with slightly chocolat-y nuances originating from the patchouli. Some distant aqueous, humid floral notes seem to bloom in secret in the recesses of the scent. Discreetly sparkling soft green notes add a touch of unpredictability to the warm creamy oriental accord. Longevity is average as it uses a high proportion of natural essences.

Top notes are basil, sage. Heart notes are woody and include cedar, patchouli, and sandalwood. Base notes are leathery.

One can purchase samples of the scents for 0.50 Euros each. A 50 ml spray flacon of eau de parfum retails for 38 Euros and they ship internationally.