Gap Family of Scents is Expanding: Individuals & G7 for Men Collections {New Perfumes - Colognes}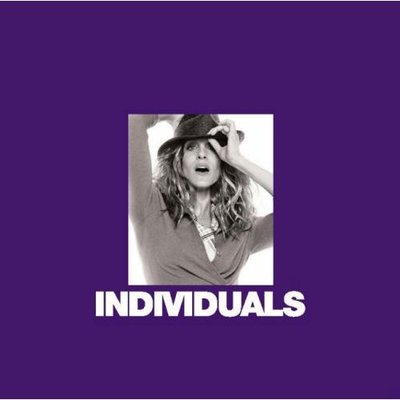 Gap
is very much interested in perfumes this fall and is making a sort of comeback and more in that area. After having launched two recent collections of perfumes that contained
multiple entries
, they are doing it again with two more collections:
Individuals
and
G7 for Men
, the latter being a perfume and grooming line for men. The inspiration this time derives less from the materials used themselves than from moral types......

The Individuals collection is conceived as a range of unisex scents and includes: The Original, The Natural, The Visionary, and The Lover. They echo the concept found in a set of two photo albums popularized by Gap that depict a long gallery of strong individuals. The perfumes retail for $35 each.
According to the ad copy,
the ORIGINAL--this is your moment.
The scent of self-invention.
Soulful black leather mixes unconventionally with juicy plum and earthy cedarwood.
the ARTIST--say something new.
The scent of creative inspiration. Soft violet harmoniously blends with the warmth of amber and musk.
the VISIONARY--follow your imagination.
The scent of innovation and intrigue. Cool bluegrass majestically contrasts with sun-dried geranium and frosted fennel.
the NATURAL--an individual who just is.
The scent of harmony and comfort. Crisp bergamote with a twist of time peacefully fuses with the essence of thyme and vetiver.
the LOVER--let passion rule.
The scent of passion and desire. Velvety apricot skin fuses with shimmering mint leaf and sexy patchouli.
The G7 for Men line includes Bold, Mixed, Spiked, which are described as "Three modern scents formulated by top perfumers inspired by the everyday guy--sexy, confident, clean." They retail for $26 each.
According to the ad copy,
Mixed, an aromatic tonic boasting a stirred fusion of citrus peels, cardamom and musky woods.
Bold, an aromatic, energized tonic of fresh air, cool spearmint and dried woods.
Spiked, an aromatic spark of juniper berry, ginger root and deep amber balsam.
Scents are available on the
Gap site
and in the Gap boutiques.