Luxe Champaca & Luxe Patchouli by Comme des Garçons {New Perfumes}
Comme des Garçons
is also going for the super exclusive "privé" concept, which is popular these days as luxury is injected anew in fragrances; they have launched two new perfumes in a high-end collection christened
Luxe
which includes
Champaca
and
Patchouli
. The concept of the line rests on a more demanding threshold for the selection of the ingredients which are reported to be of the highest quality as well as exemplify a search for an intemporal quality and a sense of connectedness with the sacred and the ancient ......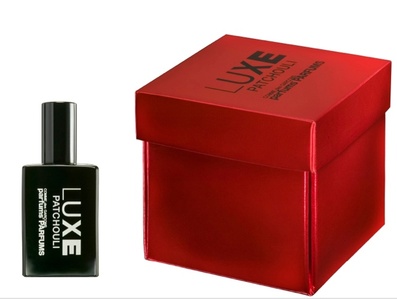 Champaca is sourced from the region of Ganjam in the state of Orissa in India and is one of the best kinds available. The perfume includes top notes of white pepper, angelica, cardamom; heart notes are champaca, pili pili (Capsicum frutescens), tuberose; base notes are white musks, iris wood. It's an eau de parfum at 15% concentration.

Exceptional patchouli fragrance alert! Comme des Garçons Patchouli is said to be made of the highest quality of patchouli available, originating from Sumatra. They are in fact attempting to rehabilitate a material that is often given the cold shoulder. The perfume has top notes of white pepper, fenugreek, lovage (levisticum officinal); heart notes are extract of oak, opoponax, patchouli; base notes are cedarwood, sandalwood, vetiver, vanilla. It's an eau de parfum at 20% concentration.
Both flacons are made of semi-artisanal polished black crystal.
PATCHOULI :

€190, £140, $275, ¥33.000

CHAMPACA :

€170, £125, $245, ¥29.500"
You can buy them online on Purs-Sens: Parfums de Créateurs.
(Source: Beauté-Test)