Dreaming by Tommy Hilfiger (2007-2008) {New Perfume} {Scented Images}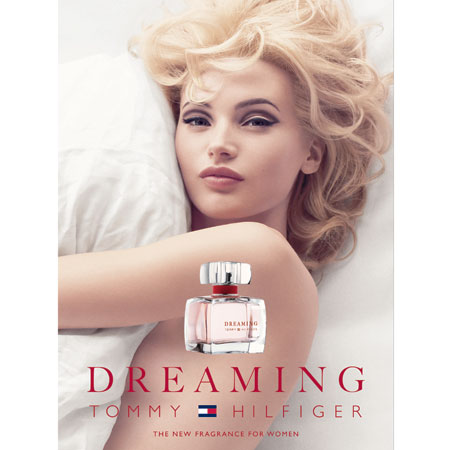 Tommy Hilfiger
will launch a new women's perfume, in November of 2007 at the international level and in the spring of 2008 in the USA, called
Dreaming
. It is meant to capture in scent and images (see ad.) that liminal moment that separates sleep from awakening.......
The advertisement is fronted by Swedish model Mona Johannesson and photographed by Camilla Akrans. The imagery of the campaign wants to revive the myth of old Hollywood glamor.
Robin Mason, Vice President Global Marketing, Aramis and Designer Fragrances
is presenting the new fragrance as Tommy Hilfiger's most refined composition to date and as a perfume launch without any precedent in the history of the brand.
The perfume described as a delicate white flower bouquet includes notes of white peach, tuberose, freesia, white hibiscus, white woods, and Florentine Lily.
"La fragranza Dreaming by Tommy Hilfiger sarà proposta in versioni edp da 30 ml (32,00 euro) , edp da 50 ml(47,00 euro) e edp da 100ml (68,00 euro). La linea di prodotti abbinati comprende una lozione corpo levigante da 200ml (30,00 euro) e un deodorante spray da 100ml ( 27,00)"
(Source: Sfilate.it)