Dior Is Targeting iPhone {Fragrance News}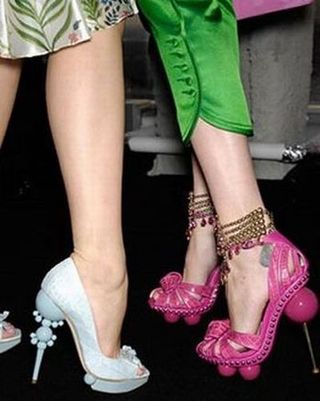 Dior wants to retain an innovative image - 2008 Cruise Collection by Galliano

Director of Dior CRM, Internet, and Media Nathalie Lemonnier
has announced that the luxury brand will transfer the format of the mini site Midnight-Poison.com onto that of the iPhone on November 29th 2007, the day iPhone will be launched in France......
The ad campaign will focus on the French market. The new perfume is doing very well thanks to heavy advertising fronted by actress Eva Green and it has lately been announced that Midnight Poison has reached 6th position in that market.
Dior wishes to offer the image of an innovative brand that is able to meet the demands of the so-called "early adopters".
Lemonnier says that,
"Le comportement des prospects et des clients évolue, nous devons aller à leur rencontre sur les médias qu'ils privilégient. Nous ne pouvons plus construire nos plans de communication sans prendre en considération la mobilité des individus. Nous souhaitons les accompagner."
"The behavior of prospects and customers evolve, we have to go meet them in the media that they privilege. We cannot establish our plans of communication anymore without taking into account the mobility of the individuals. We wish to accompany them."
Read more in Le Journal de l'Internet.....
(Image from Mad About Shoes)