First Premier Bouquet by Van Cleef & Arpels {New Fragrance}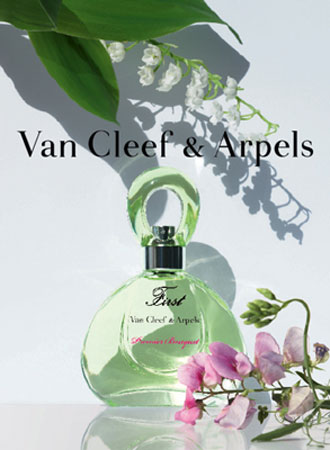 Jeweler
Van Cleef & Arpels
will issue a new fragrance in January of 2008 which will be yet another variation on their iconic fragrance,
First
, launched in 1976; it is called
First Premier Bouquet
. The composition is by perfumer
Antoine Lie
of Givaudan......
It is described as a fresh and soft fruity-floral and is deemed light enough to be recommended by this site, alongside other perfumes, for women to wear during a pregnancy

Top notes are bergamot and vine peach; heart notes are sweet pea, muguet, jasmine, and rose; base notes are precious woods quoted from First together with musk and iris.
The eau de parfum will be available in three standard sizes for 35, 55, and 72 €.
(Source: FashionMag.fr)