How The Dali Perfumes Came To Be {The 5th Sense in the News}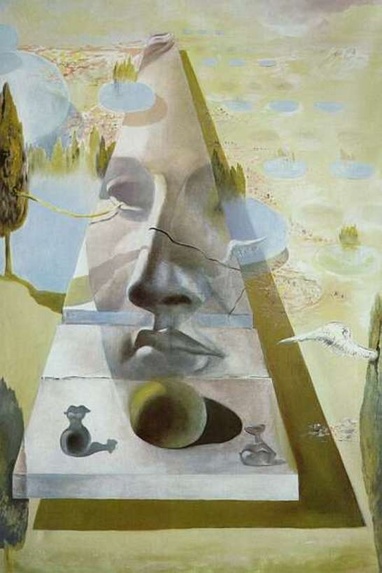 Apparition of the face of the Aphrodite of Knidos, 1981
There is an interesting article regarding the collaboration between Jean-Pierre Grivory chairman of Parfums Salvador Dali and the artist himself. It details how the relationship came to be and how Dali started sketching the first perfume flacon on the spot; he was more interested in leaving his mark on the packaging than on the scents themselves. His bottles are instantly recognizable and the juices they contain are distinctive too. The original Salvador Dali for Women was great when it came out, offering an extremely soft and sensual texture. The one for Men is also wonderful (see review). There are many more to explore.
"In a marriage between art and fashion comes perfumes in bottles designed by the great master Salvador Dalí.

Of the five senses, the sense of smell is incontestably the one that best conveys a sense of immortality. – Salvador Dalí (1904-1989)

WHEN your name and work not only endures but also inspires others, that's another sense of immortality. The master of surrealism Salvador Dalí certainly lived up to the reputation for being eternal.".....



" [...] In the twilight of his life, the Spanish master also ventured into perfumery. The catalyst was a Frenchman who was inspired by a book on Dalí when he was 10.

"Dalí, for me, was one of the greatest painters of our time. He was a non-conformist. And I saw perfumes as the perfect meeting point between art and fashion," says Parfums Salvador Dalí chairman Jean-Pierre Grivory."
Read more in Surreal Touches in the Malaysia Star.......