Romea D'Ameor Collection - 7 Perfumes For 7 Legendary Women Types (2007) {New Fragrances} {Historical Perfumes}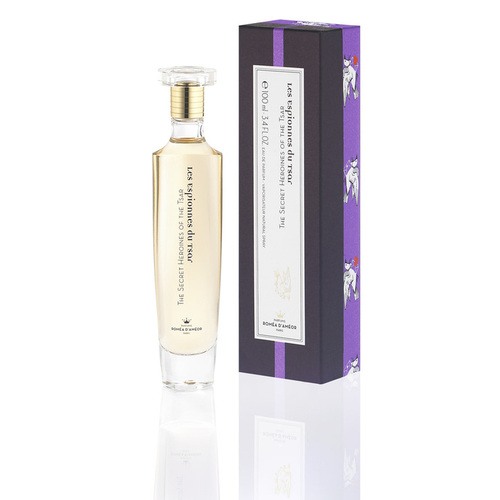 Les Espionnes Du Tsar - (Lit. The Female Spies Of The Tsar )
December 1st of 2007 saw the release at the Galeries Lafayette of a collection of 7 perfumes inspired by legendary feminine types rather than famous personalities by a new French perfume brand called Roméa D'Améor (website currently under construction -- update: the website is now functional).

The label was founded by Annie Vannier and the seven fragrances created by perfumer Pierre Bourdon. The idea behind the brand is to take inspiration from history as well as aiming to encourage an identity play on the part of women by asking the question, "which woman are you?" As the tag line goes, "Travel through time, cross the world to discover the secret perfumes of the great women of history....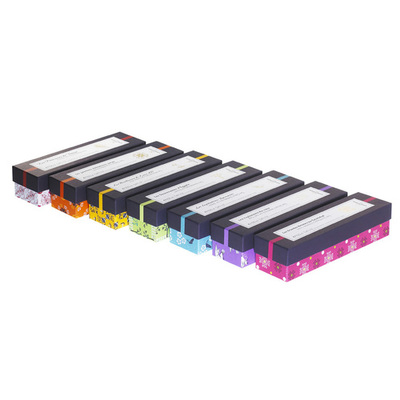 Each perfume was conceived of like a roman d'amour (romantic novel) and to bring the point further home, the name of the brand itself plays with semantics: Romea is the feminine of Romeo while also being the anagram of Ameor and Ameor plays with several meanings such as amour, or, arôme, amant, âme, roman....

The collection includes Les Prêtresses Incas (floriental - note of Lys des Incas with nuances of chocolate), Les Impératrices Japonaises (powdery iris), Les Princesses de Venise (floral - based on the red blossoms of the Joy Tree), Les Espionnes du Tsar, Les Maîtresses de Louis XIV, Les Souveraines d'Egypte, and Les Grandes Amours du Taj Mahal.
A 100 ml flacon retails for 90 €.
(Via Images de Parfums; Madame Figaro in print,;Price Minister; Romea d'Ameor website )