Guerlain Vol de Nuit Evasion (2007) {Perfume Review}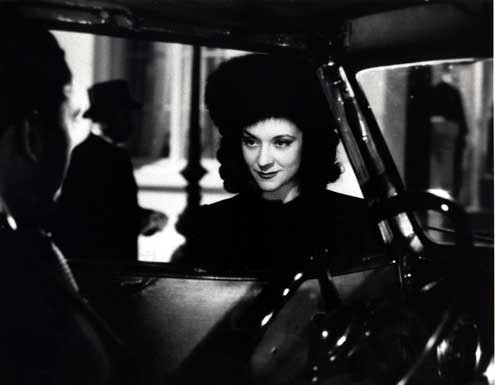 Maria Casares in Robert Bresson Les Dames du Bois de Boulogne. Vol de Nuit evasion hints at the retro glamor of Parisian ladies wearing oakmoss-laden perfumes

The limited edition Vol de Nuit Evasion by Guerlain owes its name to its distribution channel via airport boutiques. It has nothing to do with the original Vol de Nuit (1933) and everything to do with Attrape-Coeur albeit in a lighter version of it. The scent starts with a fairly pungent animalic powdery aldehydic and fruity overture which smells promising. As it develops, it becomes slightly sharper and reminiscent of 31 Rue Cambon by Chanel - with its sweetish spicy amber-y body softened by iris - as well as of Chanel no. 18 - with its strong emphasis on the fruity tipsy note of Ambrette Seed.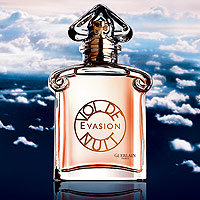 The scent further mimics the acrid smell of sweat as it evolves with a woody undertone of oakmoss and slightly marine extravagance of ambergris.
At this point you think that Vol de Nuit Evasion is an exercise in recapturing the borderline offensive sexual charm of the Parisienne of olden days.....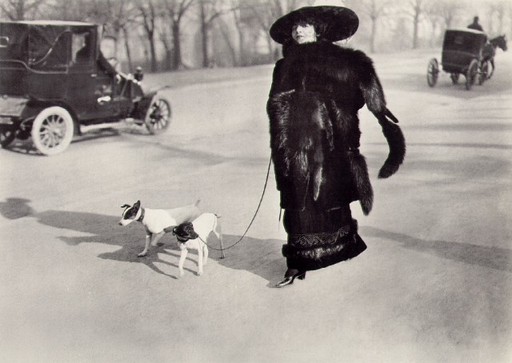 Vol de Nuit Evasion might have felt a bit thin for an elegant Parisian at the turn of the 20th century used to wearing richer Guerlains, but it might just work out for today's Guerlain woman.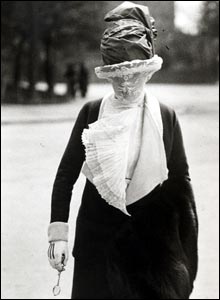 Photo by Jacques Henri Lartigue
When one uncorks ancient bottles of perfume nowadays, very often they reveal to an exaggerated proportion the presence of oakmoss as the top notes have evaporated while the base notes remain omnipresent. It makes you wonder whether there was a time when women pronouncedly smelled of strange musty woody accents rather than florals with which they are more commonly associated. These creatures would seem terribly exotic today.
Vol de Nuit Evasion softens down while keeping a delicate sharp edge. The musky and aldehydic sharpness gives it an interesting affect on the senses. For someone who has been used to wearing some of the glorious Guerlains of the past, it feels a bit thin compared to more ample memories. Especially the Ionone and Methyl Ionone used to replicate iris/violet come across as smelling cheap. The reformulated Guerlain classics like Mitsouko and Chamade contain these flatter, slightly plastic-y notes, with an impression of lukewarm water infused with hay (Nectaryl). We have noticed that letting the bottles sit for a while (several months) can improve the scents, but it may well smell terrible, at first, to an old Guerlain aficionado.
Coincidentally, we read a passage in an article, in the latest Perfumer and Flavorist issue, by perfumer Arcadi Boix Camps around the time we were smelling this perfume and he says - lest you might think I am subjectively alone in disliking these materials - that he witnessed "the end of an epoch of great, almost sacred ingredients such as [...] Iralia (which was edged out by cheaper methylionones)..."
Once you get used to the "new" Guerlain components, it becomes a rather enjoyable scent especially as it showcases a slightly sulfurous interpretation of musky sweat as in Pamplelune.
Vol de Nuit Evasion is the perfume of both acrid and sweet-smelling Parisians. It is a bit gaulois in this sense. It is also, frankly, a bit bitchy. This pungency gives it some timeless sexy character and the oakmoss - a dash of retro glamor. The sophisticated softness of the rest of the composition including these imported Chanel touches feels very much in vogue. It is Paris in a nutshell.
Notes are: peach, rose, jasmine, amber, iris, woods, vanilla.
A 50 ml bottle retails for 46 €, only at Aelia airport boutiques in France and the UK.