El Bulli is Best Restaurant in the World for 3rd Time in a Row {Taste Notes}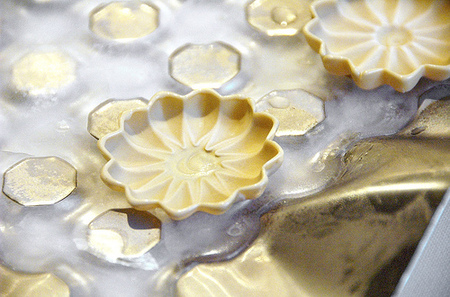 Flores de Horchata

fondant de frambuesas y vinagre de frambuesa
from loremipsum
Restaurant Magazine has given the 2008 award for Best Restaurant in the World to El Bulli for the 3rd consecutive year. It is their 4th win since 2002. Each year the Costa Brava restaurant headed by chef Ferran Adrià garners several prizes.....
The Restaurant Magazine prize is awarded by a jury of 700 chefs, restaurant owners and food critics. Adrià is known for his cutting-edge research in molecular gastronomy. His restaurant is open from April till September and the rest of the year is devoted to research and the creation of new dishes.
Items on his menu includes spherical olives, Langues de Chat pineapple and fennel, Ginger and Kumquat biscuits cooked in liquid nitrogen.
Tis year the Fat Duck (UK) is # 2, Pierre Gagnaire (FR) is # 3, Mugaritz (SP) is Chefs Choice, The French Laundry is Best Restaurant in Americas (see complete list here)
Via Le Monde