•• Viktor & Rolf Partner with Shu Uemura for Collection of Lashes ••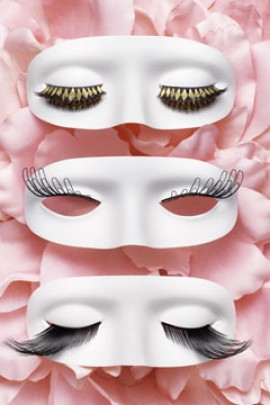 Fashion designers Viktor & Rolf have partnered with master of dramatic statement-lashes Shu Uemura to design a collection of sweeping eye brooms inspired by the character of the sad clown Pierrot from Italian Commedia dell' Arte.
The collection comprises three pairs of lashes: Wing, Rhombus, and Swirl.....
Wing, which looks a bit like a juxtaposition of paper clips, was created in the spirit of haute couture; Rhombus is inspired by Arlequin; Swirl was designed to intensify and soften the gaze.
These pieces were meant to be featured during the Viktor and Rolf fall-winter 2008-2009 season collection.
Each pair is priced at around 95 €.
Via Jet Avenue