Adidas Passion Game & Energy Game: Limited-Editions for the Olympic Games (2008) {New Fragrances}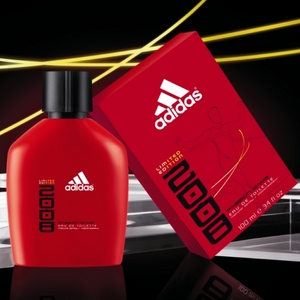 Aren't you excited about the forthcoming
2008 Olympic Games
next month starting from August 8th? I know I can't wait to practice armchair-sports! 16 000 athletes are expected in the Olympic village, the competitive tension is mounting and meanwhile Beijing hostesses come up with cute hairdo ideas on how to wear the five rings. The tagline this time is "One world one dream".
Photo credit: Xinhua

Another soft way to pay homage to the Games - we are all about beauty here - is to wear sporty perfume and some that have been especially designed for the occasion at that, like
Adidas Passion Game for Men
and
Adidas Energy Game for Women
released as limited-editions in June 2008.
I think we will do something on sports perfumes in history to keep up with the excitement. Watch also for our guest contributor Pauline's upcoming two articles on beauty in China....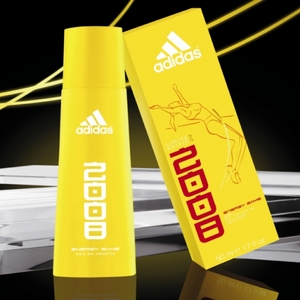 Adidas Passion Game for Men
is described as a musky perfume targeting "refined and self-confident men". It pays particular homage to long-distance runners' perseverance and will. The red color of the packaging is meant to evoke those character traits as well as be a cultural reference to China where this color is considered to be an auspicious, lucky color. The "2008" date is drawn like Chinese ideograms to celebrate this year's Olympic country.
The cologne opens on fresh notes of citruses and tart apples. Next, a spicy fougère accord follows with a heart of lavnder and grey pepper. Tonka bean, sequoia, and musk anchor the scent.
A 50 ml flacon is priced at 12, 30 €
Adidas Energy Game for Women
is described as being energetic, fresh and floral. It is meant to embody the energy of athletes who always push back the limits and reach the highest goals. It reaches out "to women who fully live their lives".
The scent opens on fresh and fruity notes of orange, apple, and Chinese litchi. The heart is a luminous bouquet of flowers with an unexpected basil twist to the velvety osmanthus, the delicate lotus flower, and the richness of magnolia.
The yellow color of the packaging is of course also a reference to another iconic Chinese color, the one once considered to be the privilege of the emperors of China.
A 50 ml bottle is priced at 15, 43 €
Both perfumes retail in supermarkets in France
Via
Beaute-Addict.com