Romano Ricci Gives Out His Good Addresses {Fragrant Reading}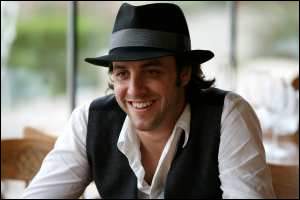 Romano Ricci © Ryan Carter/The National

Romano Ricci
, the founder and owner of young fragrance brand
Juliette Has A Gun
established in 2006, declares that his signature style is classic with a twist. Follows a list of his best addresses for food and clothes in Paris in this very laid-back interview with The National in which he discusses mostly of his tastes and mentions very discreetly at the end his upcoming perfume,
Citizen Queen
,...
"I like small places without pretension. There is one very cool little restaurant in Paris, called Ferdi (+33 1 42 60 82 52), in the Rue du Mont Thabor, very near to Colette. It's a small place, maybe 10 metres long, so there are not many people in there, but the ambience is fantastic, the food is fantastic and it's always full. The food is very varied, because the principle is that you eat small portions, but it can be very good French food, or tapas. I also love Chez Chaumette (7 rue Gros, +33 1 42 88 29 27), in the 16th arrondissement. It's not modern, but it's cool and cosy and it is really about good French food. I think people are looking for that. It's not the kind of thing that is in the guidebook. It's really Parisian."


By the way, I think it's the first picture I see of Romano Ricci where he is laughing and I can't help but think, Ninotchka!
Read more...in
I Do Everything Classic with a Twist