Christina Aguilera Meet & Greet in New York City for Inspire, Sept 2, 2008 {Scented Paths & Fragrant Addresses} {Celebrity Perfume}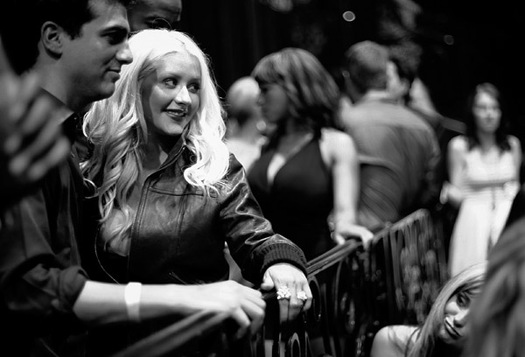 Christina Aguilera in Las Vegas, May 2008 © J Strauss

Singer
Christina Aguilera
is preparing to launch her new perfume called
Inspire
and on this occasion will be visiting
Macy's Herald Square on September 2, 2008, from 5: 00 pm to 6: 30 pm
to meet and greet her fans. The new scent is reportedly inspired by her love of pop art and is "...a modern approach to the Pop art style of the 60's and 70's inspired by Tokyo at night."
"Inspire is a beautiful white floral enhanced with colourful fruit notes
chosen by Christina. A little known fact is that the freesia, one of the key
notes within Inspire, is a small and delicate flower, yet has a very
powerful presence, much like Christina."


Via Christina Aguilera press release