Best Halloween Perfumes - Redux {Perfume List}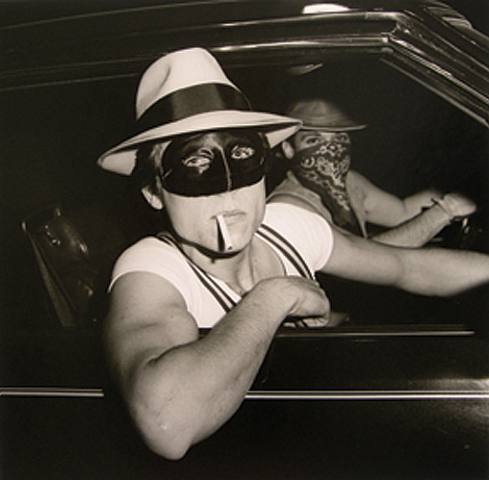 "Boys in Car, Halloween" by Peter Hujar, 1978, Howard Yezersky Gallery

I was scratching my occiput seeking late inspiration for a Halloween-perfume article when I happened on this post from last year, which had slipped out of my mind. The picks still feel relevant so I am posting the list again:
Halloween - Perfumes from the Crypt
I just want to update my comments about Halloween in France a bit by saying that although Halloween is not a big, momentous celebration in Paris there are still signs that it is celebrated...
I saw miniature pumpkin-scented hand-sanitizers being sold for the occasion. A bit low-key, but still. Later on, one could also spot big advertisements in the métro for a Halloween happening at Euro Disney. Not exactly a sign that it is taking an indigenous hold, but still. As kids are on holiday in Paris currently (zone 3) your friendly neighborhood vacation-camp, courtesy of the French republic, seizes on the occasion to organize a Halloween party. And you can find Halloween-themed events if you look around for them, and not just in American or Irish expats' circles.
This was a report from the trenches.
Are you going to wear anything special today? What is it?
Have a great, blood-curdling Halloween!!!