Miss Dior Chérie: The Official Ads & The Unofficial One + A Perfumista Hit by Reverse-Associations {Perfume Images & Adverts} {Scented Thoughts}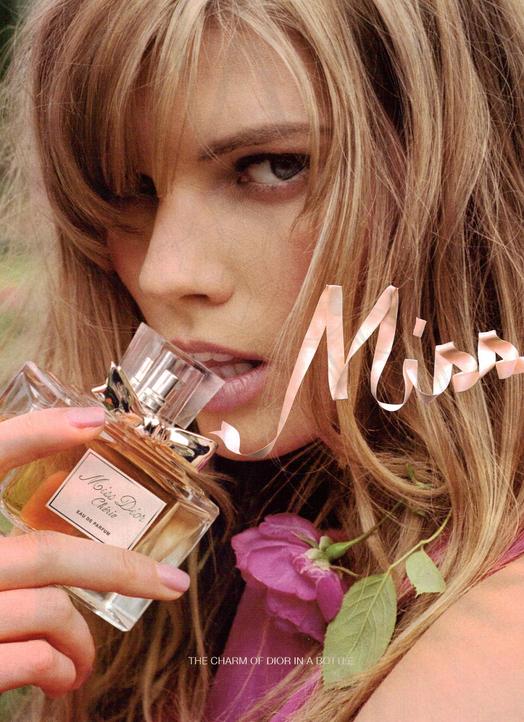 Here are the new print ads for the fragrance
Miss Dior Chérie
shot with model
Maryna Linchuk
.
Sofia Coppola
has been hired by Dior to film the TV commercial version of the ad featuring the same model but the latter has not been released on the net yet as far as I can tell.
And here is an anecdote about the perfume: last summer as I had feasted on ripe French-bred strawberries and some were left on the table and forgotten, I started smelling Miss Dior Chérie in the air in a very distinct manner after a while. It is only after a few quizzical moments that I realized the strawberries smelled exactly like the strawberry note in the perfume, complete with its chypré overtones. I don't know if the scent of these strawberries have been enhanced or if Miss Dior Chérie just captures the natural scent of this varietal wonderfully, but it was funny.
I have been doing involuntary reverse-associations more and more by the way. I smell this cumin and I think, mmm, it smells like L'Autre or that other cumin and mmm, it smells like Kingdom...talk about living in a different world! It does not happen systematically but it looks like the world of perfumes is taking on a life of its own...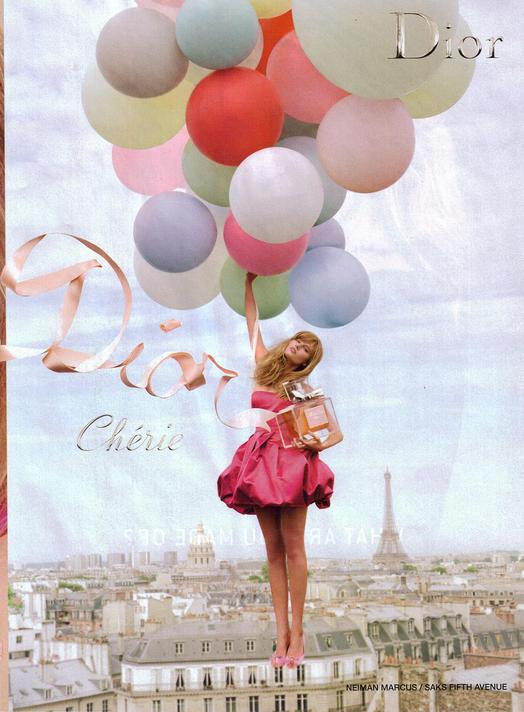 I say "reverse-associations" because usually we think of the "natural world" (the cultivated and plowed world really) as
the
source and referent of our olfactory sensations. But after a while one realizes some perfumes have so perfectly captured a characteristic smell and are so typical of a nuance that they come to work as olfactory references themselves.
A reader, Sean (thanks!), called my attention to these ads as well as an unofficial one, a "commercial" for Miss Dior Chérie shot by
Leslie Rathe
that was uploaded to You Tube. So it's not Sofia Coppola's but an independent's take on the topic, (the love scenes could be a bit crisper methinks)
The print ads were scanned by Faith Akiyama from the
Fashion Spot