Issey Miyake L'Eau d'Issey Extract - Shiro Kuramata Limited-Edition (2008) {New Perfume} {Luxury Fragrance}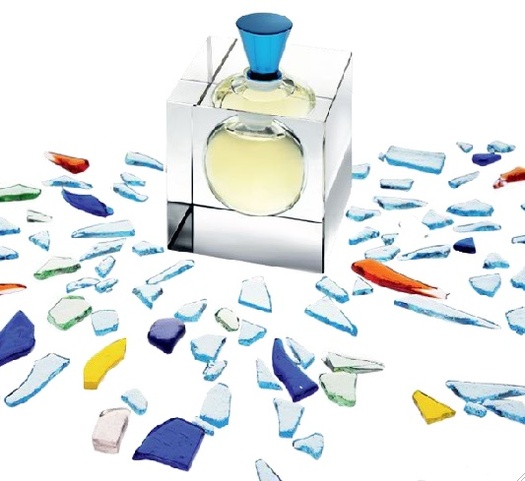 Design and perfume lovers can take note;
Issey Miyake
has introduced a Christmas 2008 limited-edition of the iconic fragrance from the 1990s, L'Eau D'Issey, as part of a special homage paid to his friend, designer
Shiro Kuramata
who passed away in 1991. Kuramata is the author of the sculpture-bottle meant to symbolize "...
the union of two opposite forms: the sphere and the cube
." It reportedly took them years of technical research just to be able to finalize the prototype model. Turquoise was the favorite color of Kuramata.
The flacon has been issued in 2500 numbered copies. Each flacon contains 20 ml of pure extrait of L'Eau d'Issey, a scent originally created by perfumer
Jacques Cavallier
in 1991...
The parfum is said to be "
the meeting between the rose and lotus blossoms and between East and West
."
An extract version already exists and there is no indication that the scent has been changed to fit the luxurious edition. Traditional notes of the extract are:
Lotus, Freesia, Cyclamen, Rose Water, Fresh Peonies, Carnation, White Lilies, Precious Woods, Osmanthus, Tuberose, Amberseed, Musk.
In his homage to Shiro Kuramata, Issey Miyake said,
"Shiro Kuramata loved perfume. A scent has no substance; that is what appealed to him.
One day, I asked him to design a perfume bottle.
He created an immense 'drop of water',
a condensed version of the 'earth'.
Inside, reminiscences of flowers and dreams,
of light and wind,
of men and women...
all dancing a rondo."
The limited-edition is priced at 300 Euros and can be shown upon request in the retail points where it is sold.