Byredo Bal d'Afrique (2009): The Other Josephine Baker Scent {New Perfume}
Byredo
is not letting up: after the launch of their debut collection of 5 fragrances in the summer of 2008, and the follow-up with Fantastic Man to appear in March 2009, they have also turned to the Paris scene of the Roaring 1920s for inspiration for yet another opus entitled
Bal d'Afrique
(Ball from Africa).
The historical imagery that gave birth to this scent further includes the balls of Saint-Germain-Des-Prés and the Revue Nègre or Bal Nègre led by American-in-Paris Josephine Baker with her paradoxical, unique style made to feel both hieratic - even hieroglyphic - and sinuous...
Josephine Baker au Bal Nègre by Kees Von Dongen, watercolor, 1925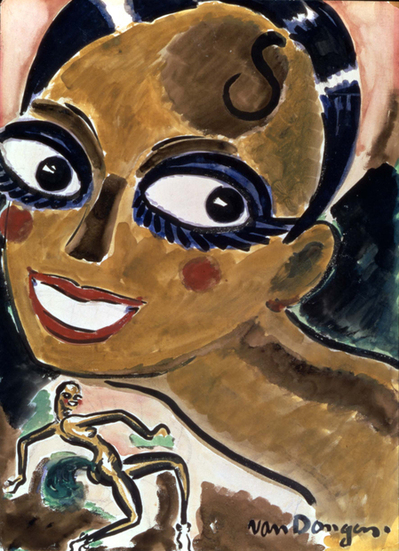 It looks like Fauvist painter
Kees Van Dongen
is also an influence to be found behind this perfume as he painted pictures that depicted elements of this universe with Un Bal des Années Folles or Joséphine Baker au Bal Nègre (pictured here).
Top notes are: fresh lemon and neroli; heart notes are: violet and jasmine; base notes are: dark amber and cedar of Morocco.
A 100 ml bottle is priced at 115 €.
(Via
First Luxe
)
For another perfume directly inspired by the great Joséphine Baker and even religiously worn by her see our
review of Guerlain Sous Le Vent
.