Fashionable Scents & Aromas in 2009: It's The Recession, Dummy {Fragrance News}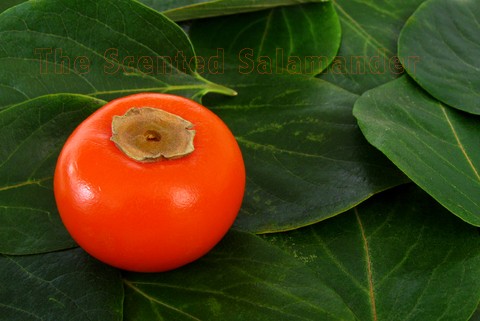 Persimmon will be en vogue in 2009

Analysts have looked at recent data plus wiped their crystal balls clean to bring you several forecasts. The trend will apparently be driven by the kind of logic under which Frutarom will operate themselves,
"Part of this year's budget is being channeled into developing cheaper products that offer the same taste and smell sensations as costlier alternatives."...

Article excerpts:

"The smell of success in this recession is Madagascan vanilla.

As cash-strapped consumers trade down to cheaper products, flavor developers such as Symrise AG say orders are rising for exotic vanillas and Brazilian citrus. Some large clients of Symrise, which supplies yogurt maker Groupe Danone SA and Christian Dior SA, are asking for aromas to make low-cost shampoo alluring as buyers switch from luxury items, Chief Executive Officer Gerold Linzbach said."[...]

"In vogue for 2009 will be exotic fruits, including persimmon and starfruit, according to London-based market researcher Mintel. Fresh, soothing aromas with a touch of spice will become popular in many home and personal products, it said. For flavorings, chicken tikka masala, based on one of the most popular Indian curry dishes in the U.K., could win over consumers across the globe.

"By adding exotic fruits and more unusual ingredients to everyday products, companies give people the opportunity to experiment and move out of their comfort zones without breaking the bank," said Mintel's David Jago in an e-mailed statement."


Read more in Bloomberg...