Kylie Minogue Inverse (2009): New Men's Fragrance + TV Commercial {Celebrity Perfume}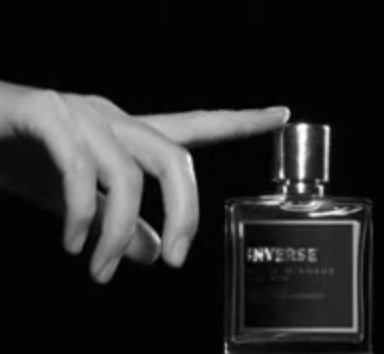 Kylie Minogue
has been putting out a number of perfumes under her name since her debut one
Darling
in 2006. I have somewhat lost track of all of them because they resemble each others too much in names, colors, concept. When perfumes aim for indifferenciation, or more nicely put, brand cohesion, my brain tends to respond adequately.
Still, I covered two sequels,
Sweet Darling
(2007) and
Showtime
(2008). There is also a
Sexy Darling
and a recent 2009
Couture
. Now on to something a little different, I guess...
The singer had said in the past that
she wanted to do a men's fragrance for beau Olivier Martinez
on what turned out to be the eve of her breakup with her then boyfriend (watch this space become a gossip column -- oops, sorry, it's already become one).
Her heart breaks. Separates. Picks herself up. In 2009 creates new men's fragrance featuring new boyfriend Spanish model
Andres Velencoso Segura
who looks not unlike
Olivier Martinez
.
The Chinese version of You Tube is already displaying a TV commercial featuring both Kylie and Andres. I am not sure this is the definitive polished version as it could look a bit like a pilot, but you can catch a glimpse of the new cologne which, how telling, can be turned around and reveal another front.
Is Inverse Kylie Minogue's life stance about men in a nutshell? Women will appreciate, men (especially Olivier Martinez) will also appreciate.