Signed Bottle of Stetson All American Giveaway {Fragrance News} {Celebrity Perfume}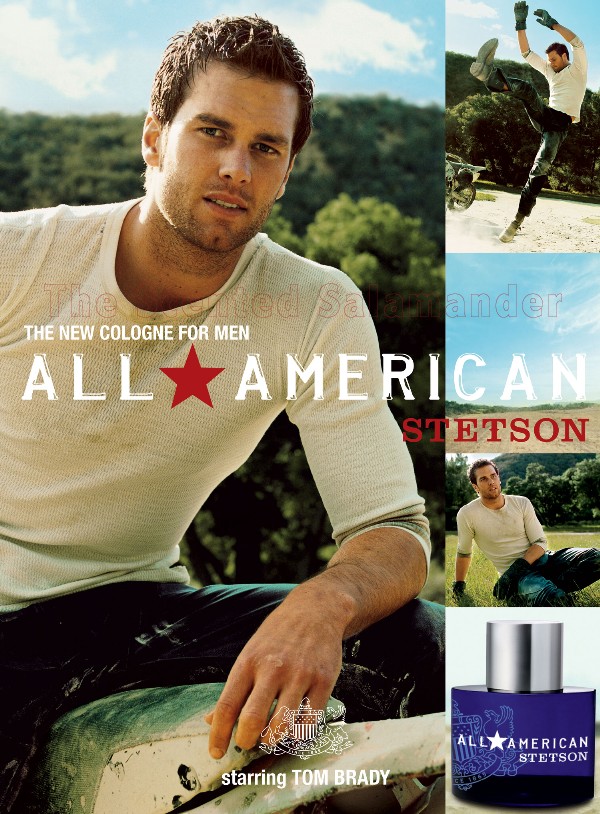 We have a special
blog giveaway
to announce today. Fans of Tom Brady and the Patriots, football fans or simply plain patriots (arguably) can enter a giveaway to win a collectible autographed bottle of the latest Stetson fragrance,
All American
, signed by
Tom Brady.
The football quarterback has been
the spokesperson for Stetson since 2007
.
You just need to leave a comment below and you will be entered in the draw. (Only US-based readers please.) Results will be announced next week.
Some information about the perfume:
"All American Stetson is a fresh, modern, new addition to the Stetson fragrance family. Best described as an aromatic woody fragrance, All American Stetson features notes of black suede (spokesman Tom Brady's self-professed favorite), cedar leaf, ginger, musk, and fresh water ferns. Developed by master perfumer Harry Fremont of Firmenich, All American Stetson is for the fun-loving, athletic, adventurous and rugged "All American" guy. The fragrance is available now at mass retailers and retails for $14.50 - $26.00."...



There is also an All American challenge in which you can participate.
"To support the launch of All American Stetson, Tom Brady and Stetson have also collaborated to create Tom Brady's All American Stetson Challenge. It's a fun, interactive online game that lets guys compete head-to-head with Tom in extreme sports, including Kayaking, Motorcross and Snowboarding. The top scorers can win a dream 3 day adventure trip packed with horseback riding, rafting and a Hummer 4x4 excursion, plus autographed Tom Brady memorabilia, and of course, All American Stetson! Check out the game at www.allamericanstetson.com."


You can see the previous ads for the original Stetson with Tom Brady

(Via press release)