Stetson All American (2009): Fronted by Tom Brady {New Perfume} {Men's Cologne}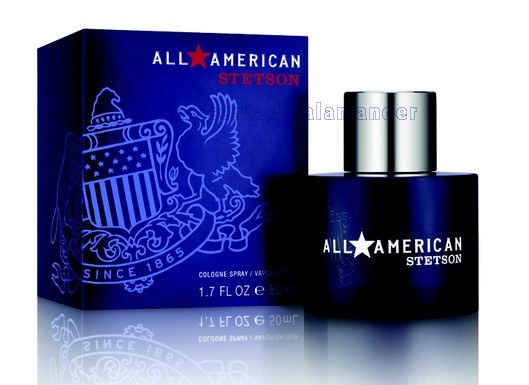 Coty
is going to launch a new
Stetson
cologne targeting younger men called
All American
in March of 2009. Coty want to reach out to consumers aged between 25 and 35 while at the present their typical client is 35+. This move is aimed at consolidating their leadership position in the mass market as Stetson is placed # 1 in the US mass-market brand.
What values the All American young male is supposed to embody?
"We see the All American man as an adventurous, rugged, masculine man who is a risk taker."

The new juice was devised by perfumer
Harry Fremont
of
Firmenich
and is classified as an aromatic and woody scent...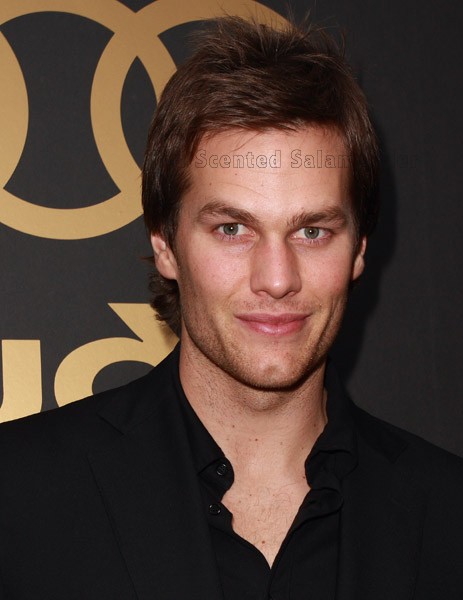 Tom Brady at the "Audi Unplugged" featuring Grace Jones at The Florida Room at The Delano Hotel on Dec 3, 2008 in Miami, Florida © John Parra.
The cologne has top notes of cedar leaf, guava and gingerroot; the heart has black suede, sage, nutmeg and fern water; the drydown rests on amber wood, vetiver, patchouli and musk.
The face of the scent will be
Tom Brady
who stands mid-course in the target age-range and
has already been working for Stetson for its more classic range
. The ad prints are shot by Peggy Sirota and will feature Tom Brady engaging in a series of thrill-seeking pursuits.
"The range comprises cologne sprays in 0.5 oz., 1 oz. and 1.7 oz. sizes, retailing for $14.50, $19 and $26, respectively. They will be available in Coty Beauty's full mass distribution -- about 25,000 food, drug and mass market stores."
Via
WWD