New Celebrity Perfume Spokespersons {Fragrance News} {Celebrity Fragrances}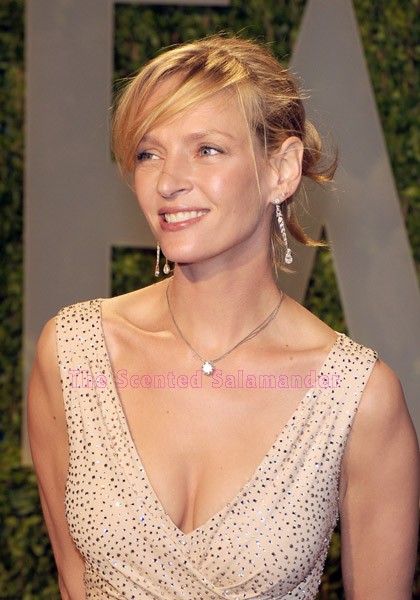 • Breaking news: Actress
Uma Thurman
is going to be
Givenchy
's next celebrity face for an upcoming feminine fragrance to be launched in September 2009. Givenchy is part of the Louis-Vuitton-Moët-Hennessy group (LVMH) and has already worked with celebs
Marie Steiss
- the eldest daughter of former French prime minister Dominique de Villepin - for Ange ou Démon,
Justin Timberlake
for Play,
Liv Tyler
for Very Irresistible and much earlier on in the past, Audrey Hepburn for L'Interdit. (WWD 4/10/09)...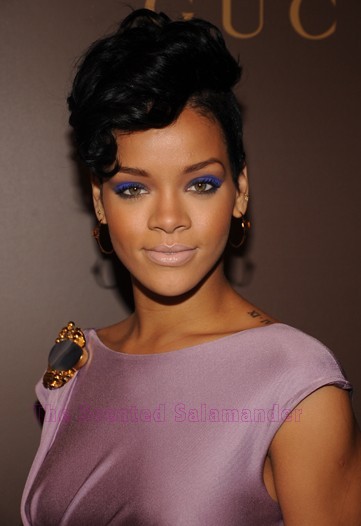 • "
Shawn "Jay-Z" Carter, Rihanna, Kanye West
and an unidentified female artist..." will be the faces of fragrances developed by Parlux, the company in charge of creating and marketing Paris Hilton perfumes. The 4th celebrity will reportedly be announced in the next four weeks. Speculation has it that it would be
Beyoncé Knowles
, Jay-Z's wife.
"The hip-hop stars, along with an unidentified "well established" female artist, are becoming partners with the Fort Lauderdale, Fla.-based firm through a deal with Iconic Fragrances LLC, a firm in which Jay-Z is a major principal and Rihanna and West are licensees."


Rihanna and Kanye West will introduce their perfumes in the summer of 2010 and the two other celebs, Jay-Z and Ms. X, in the summer of 2011.
Jay-Z launched a perfume called
Rocawear
developed with Elizabeth Arden previously. Knowles is also known as the spokesperson for
Emporio Armani Diamonds
.
(WWD 4/7/09; 4/9/09)