Gordon Brown's Glam Routine Revealed + Extra Grooming Tips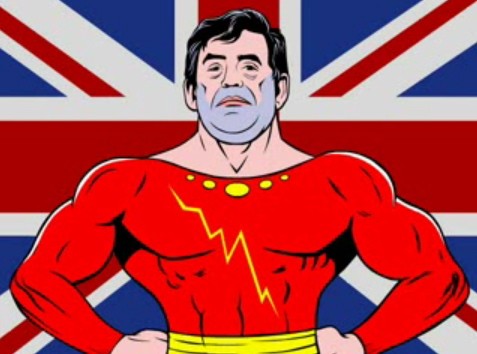 For queen and country.
An assistant of British Prime Minister Gordon Brown inadvertently left, amongst other things, a document describing Brown's embellishing routine in a taxi cab. The press now also want to help with his beauty needs and are adding a few more tips. See what he uses and what are recommended further.
"The make-up guide read:
'Transparent Brush. Foam all over.'
This is believed to be an illuminating foam to make the Prime Minister's skin glow.
'Small pot under eyes, dimple, creases, blend in.'
This is thought to refer to concealer to remove the appearance of bags and dark shadows.
'Clinique. Super balanced make-up. All over again, like painting a wall, and ears. Shut eyes over lids then with make-up pad smooth over liquid.'
This is foundation designed to give Mr Brown an even skin tone and youthful appearance.
'Powder (dark brush) terracotta Guerlain, all over.'
This is used to give a tanned and healthy look using a bronzer."
Sarah Vine critiques the PM's beauty bag and suggests better products for him
here
.
Via
Mail Online
Photo via 20minutes.fr