Lip Glosses & Lipsticks: The State of Your Lips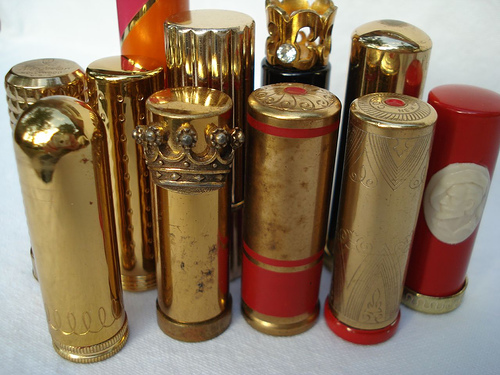 An article in the Financial Times examines the latest trends in lipstick kingdom and sees a return of the real tube of rouge as opposed to the wildly popular wave of lip glosses. I see a parallel with the vintage perfume vs. the fresh, clean scents controversy in the world of perfume.
Check out the latest guru pronouncements and technological advances....
"We're moving past the youth-obsessed idea of beauty that's been so prominent for the past decade and was epitomised by lip gloss," says Poppy King, founder of the cosmetics line Lipstick Queen. "Women are hungry for a sophisticated idea of beauty and have realised they feel a lack of that when lipstick is taken out of their beauty repertoire."
Make-up artist Jemma Kidd agrees. "The Juicy Tubes generation are becoming more interested in lipstick," she says. "Before, it was associated with older women but now, seeing lipstick on the catwalk and on young celebrities, women are realising that it can look great at any age." Add to this the current fashion interest in saturated colour and it's easy to see why cosmetics companies have the confidence to launch new lipstick lines during such a capricious time.
Read more in Traditional Lipsticks get an Upgrade...

Photo credit: Vintage Lipstick Collection by Suzanne Duda