Viktor & Rolf To Launch New Women's Perfume in July 2009 {Fragrance News}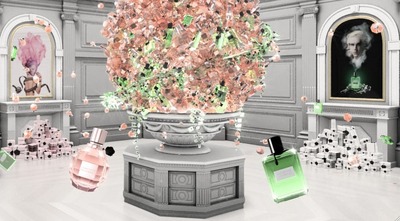 The essential news here is that
Viktor & Rolf
will unveil a new women's fragrance in July 2009 in Paris. Beyond that, all lips are sealed at this point on the details of the launch...
But it's an opportunity to acquaint ourselves better with their fragrance philosophy,
"Horsting says he and Snoeren grew up in awe of some of the 20th century's most iconic fragrances: Yves Saint Laurent's Opium and Chanel's No.5 among them. "We're really interested in such icons and also the fact that really great perfumes say something about their times,"


Interestingly, I noted that the designers showcase their perfumes in a central manner on their fashion house website.
Via
WWD